Gianluigi Donnarumma is a player whose future at Paris Saint-Germain could soon come into some doubt, according to Jonathan Johnson in his exclusive CaughtOffside column.
The Italy international has not quite lived up to expectations at PSG, and Johnson expects that he could be someone the Ligue 1 giants would be open to letting go at some point in the near future.
The French football expert, writing in his column today, said that one deal to look out for could be a swap deal involving Donnarumma and AC Milan's France international goalkeeper Mike Maignan.
Maignan could be a good fit alongside PSG's other French players, as well as being an upgrade on Donnarumma in terms of playing style, with new manager Luis Enrique favouring a goalkeeper who is better with his feet than Donnarumma.
The 24-year-old could also surely be a fine signing for Milan and would likely be warmly welcomed back to the San Siro.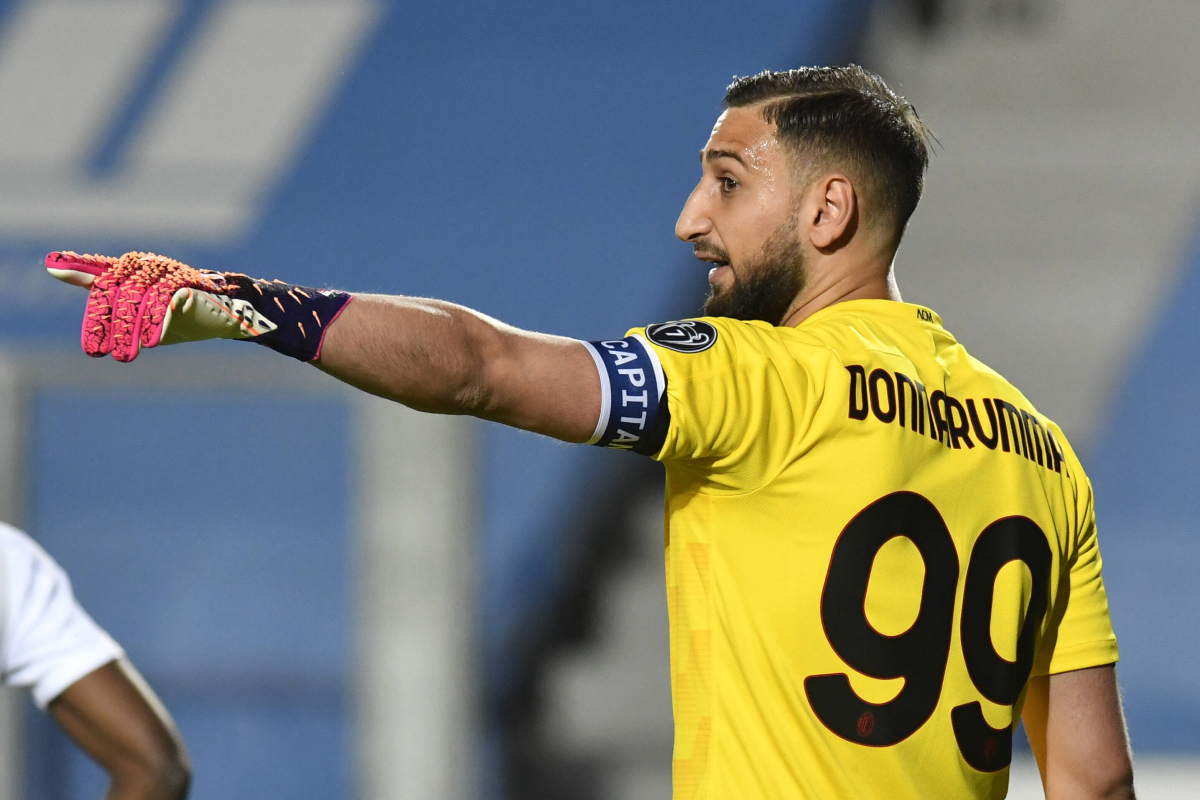 Johnson said: "As recently reported, there were discussions during the summer about Gianluigi Donnarumma being one of the players on offer to Manchester City as PSG tried to sign Bernardo Silva.
"Obviously that didn't happen, but I definitely think PSG would be open to considering a re-jig in the goalkeeper department soon. Keylor Navas will be out of contract at the end of this season, while Donnarumma, being a fairly high-profile goalkeeper could probably attract a significant transfer fee.
"I definitely think that Donnarumma is a player PSG could look to cash in on – when you look at some of his recent performances, notably in last week's defeat against Nice in Ligue 1, he is still very uncomfortable with the ball at his feet, which is something Luis Enrique really wants to see from his goalkeepers. So in the long term I think PSG will consider other options unless he really makes an exponential improvement with the ball at his feet, and on the evidence we've seen so far that looks unlikely.
"In terms of finding a buyer for Donnarumma, I don't think it's too much of a concern because he remains a fantastic shot stopper. If your style of play is not necessarily that geared around the goalkeeper contributing to the build-up play, then he'd be a tempting option. Of course that's an increasingly important part of the game, but it doesn't mean every club is going to be making that a priority when they're looking at signing a goalkeeper.
"It's something that remains more of a personal preference for the manager, and it is true that Luis Enrique likes that from his goalkeepers, but Donnarumma remains a fantastic shot-stopper and I'd estimate his value is still around €50m. Of course he's on a very nice wage in Paris, even if not quite in the same league as PSG's top talents, so that could still be something that would be pretty considerable for other teams around Europe to pay.
"One interesting possibility, and it is just a possibility for the time being, would be for PSG to repatriate their former youth team player Mike Maignan. The Frenchman is now at Donnarumma's former club AC Milan, having made his reputation at Lille. He's now France's no.1 and and we've seen the French core at PSG growing rapidly with the likes of Kylian Mbappe, Ousmane Dembele, Randal Kolo Muani and Bradley Barcola, so it's becoming more important for PSG to have French players in key positions.
"I certainly think they will look at the goalkeeper position in the next year or so, and it's worth pointing out that they did look for a little while at Hugo Lloris, but he's not much better with the ball at his feet than Donnarumma. Still, there is value to be had from letting Donnarumma go, and even if it doesn't mean a club coming in and paying a fee outright for him, I think they could potentially target someone like Maignan and try to do a swap deal."