There once was a time when Man United were the go-to club and Europe's finest footballers would make a bee-line for Old Trafford.
That's long ceased to be the case and even with Erik ten Hag trying to turn things around and bring back the glory days, there's a sense of inevitability that the Dutchman is fighting a losing battle.
Just like Ralf Rangnick, Ole Gunnar Solskjaer, Jose Mourinho, Louis van Gaal and David Moyes before him, ten Hag is finding that managing expectations and players at United is no easy task.
Supporters will point to the captures of Mason Mount and Rasmus Hojlund et al as proof that the club still have the 'pull' they once did, but there's a cogent argument that all of the summer signings aren't really at the level United should be buying at.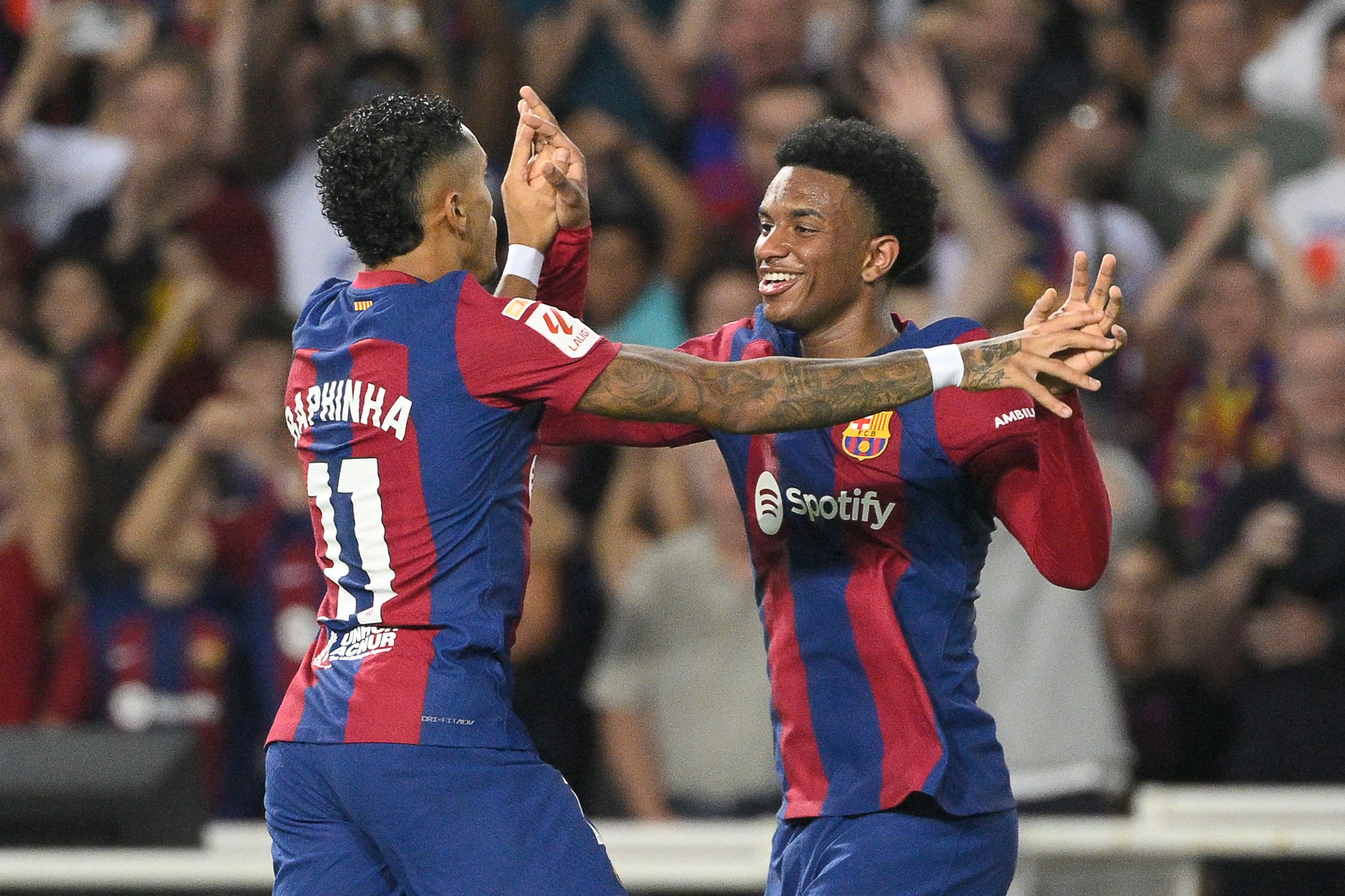 One player who, during a Tik Tok Q&A suggested that United would be the only club he would leave Barcelona for (via Mundo Deportivo, h/t Daily Mirror), has now signed a five-year extension to stay with the Catalans.
According to the official Barcelona website, Alejandro Balde will sign his new contract, which runs until June 2028, on Thursday.
Thanks to his rise at the La Liga giants, it's not clear if a move to Old Trafford was ever anything other than a 'what if' scenario, but given his Q&A answer, United might at least have tested the waters at the time.
That they apparently didn't shows where they're at, at present.