Martin Odegaard is one of the best players in the Premier League but he isn't 'captain material'.
That is the view of former Liverpool and Aston Villa attacker Stan Collymore, who believes the Norweigan signing a possible contract extension would be great news for the Gunners, but worries the midfielder does not have the leadership qualities required to take the team to the next level.
Since joining from Real Madrid in 2021, Odegaard, 24, who, according to Fabrizio Romano, is close to extending his contract, has become one of Mikel Arteta's most important players.
Not only has the 24-year-old lived up to earlier expectations, but his on-field contributions have had a huge effect on turning Arsenal into genuine title contenders.
"He's been excellent since he joined from Real Madrid a couple of years ago," Collymore said in an exclusive interview.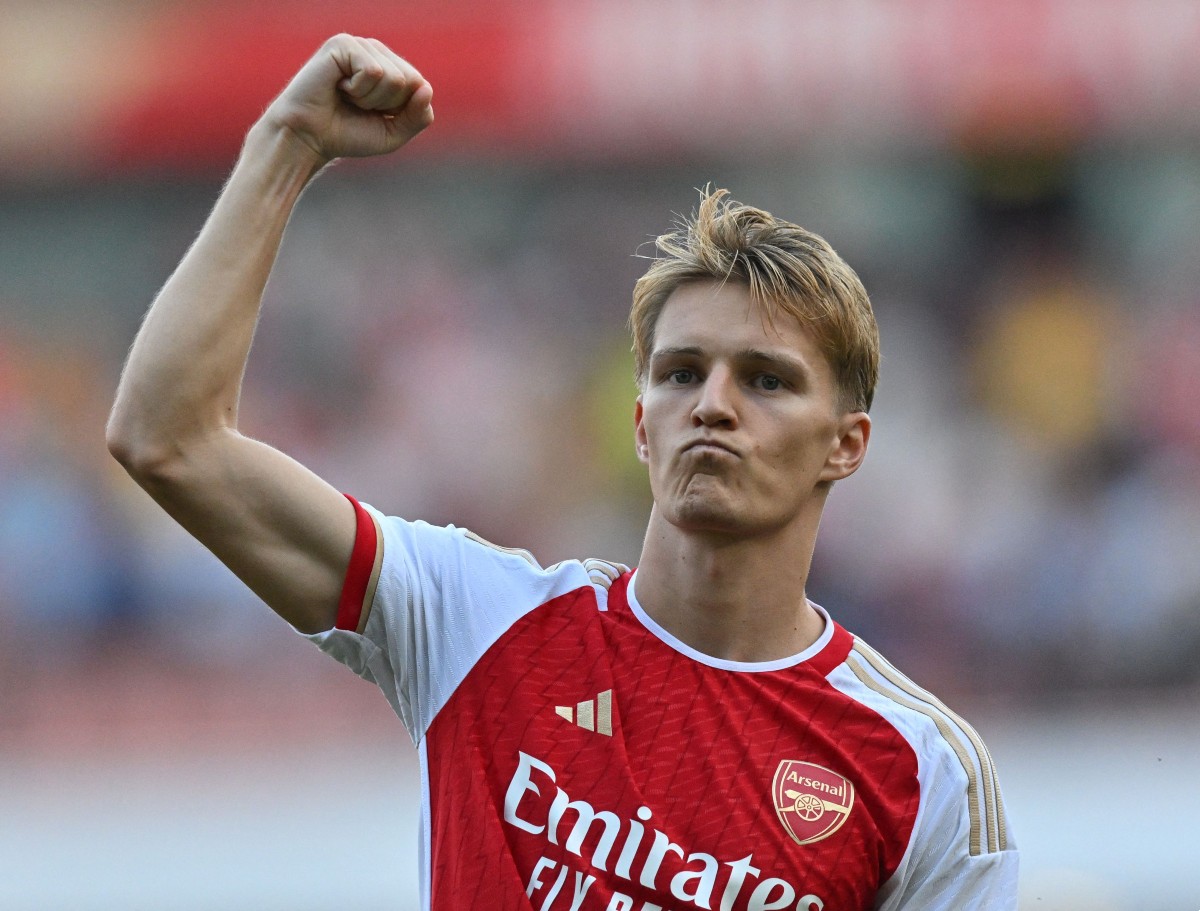 "With his current deal set to expire at the end of next season, making sure they do not lose arguably their best player for next-to-nothing is really smart from Arsenal. Odegaard is hugely important to Mikel Arteta's plans and project so keeping him on board really shows the ambition of the club and where they're aspiring to be."
However, Collymore believes Arsenal's implosion last season which saw them throw away a significant points lead and hand Manchester City the title is proof Odegaard should not be captain.
"While I think he's a phenomenal footballer; he's incredibly technical and easily one of the best midfielders in the country, I am not 100 per cent sure he is captain material. He doesn't strike me as the type of player who is going to drag the others over the finish line. We saw that last season, or didn't see it, I should say.
"Some may argue the days of the Patrick Vieira's and Roy Keane's are long gone, but I disagree. Football teams still need that warrior-type leader in the trenches with them and I don't think Odegaard is the type of player who offers that. I am not sure Arsenal have any players like that actually. Declan Rice may be the one in the future but it's going to be very hard for Arteta to give the Englishman the armband without upsetting Odegaard, and potentially, the rest of the squad."
Do you agree with Collymore's assessment of Odegaard? – Let us know in the comments.