Liverpool and Chelsea both enquired about the possibility of signing Newcastle United midfielder Bruno Guimaraes during the summer transfer window, according to Ben Jacobs.
Now, however, it looks highly likely that Guimaraes will sign a new contract to commit his future to the Magpies, and that deal could include a release clause even though that goes against PIF policy, according to Jacobs in his exclusive CaughtOffside column.
Guimaraes is a hugely important player for Newcastle, so it perhaps makes sense that they're willing to make a special exception to meet his demands, with a buy-out clause perhaps opening up the chance of a move to a more established European giant at some point in the future.
Newcastle's project is an exciting one, but it's easy to understand why the Brazil international might be keen to get the chance to play for the likes of Liverpool or Chelsea if they show an interest again in the future.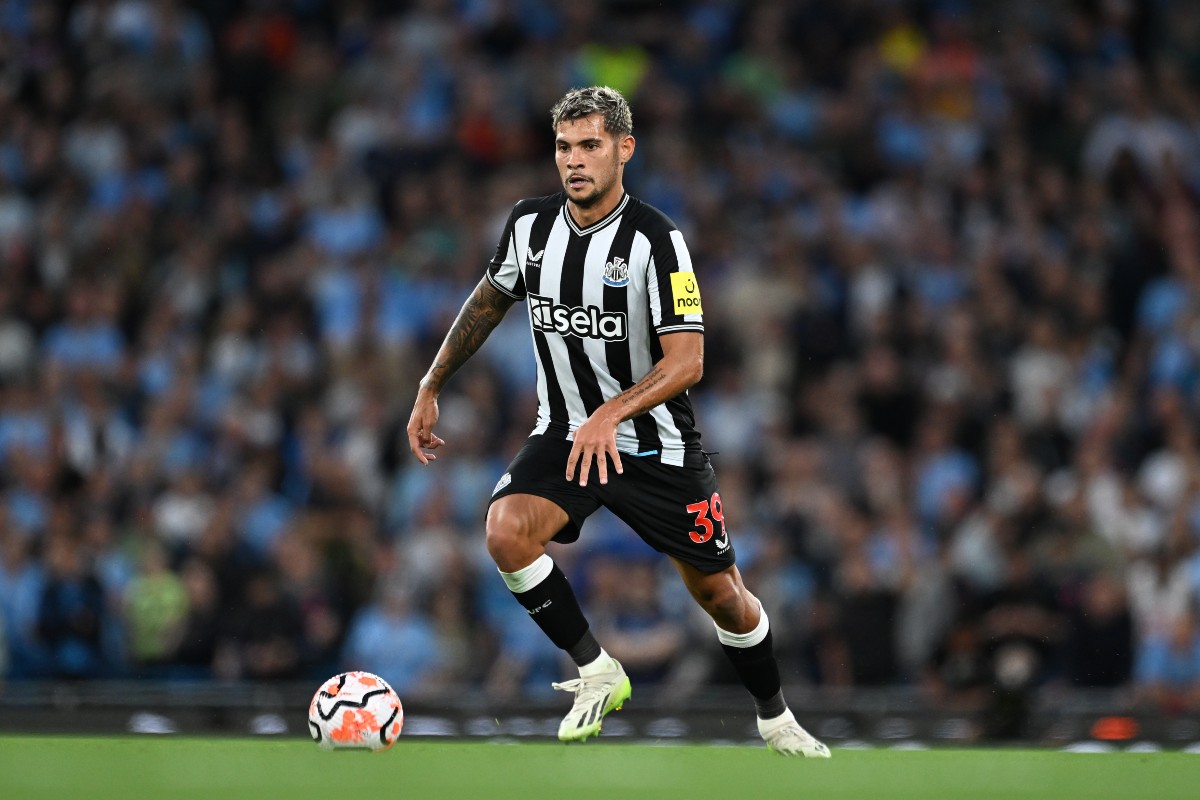 "Bruno Guimaraes is really close to signing a new Newcastle contract extension that could keep him at the club until 2028. With the European window shut, real progress was made last week," Jacobs wrote.
"Newcastle have always been calm about the situation because Guimaraes is under contract until 2026 as it stands. And Chelsea and Liverpool were both told when they enquired that the Brazilian is not for sale.
"The expectation is that a new deal could have a release clause in it, but interestingly this would go against Newcastle's policy since PIF took majority control of the club in October 2021.
"Guimaraes will also have to decide if it's better to agree to one. In theory it would give him wiggle room, but any clause would be in excess of £100m and informed by the packages agreed this summer for both Declan Rice (£105m) and Moises Caicedo (£115m).
"Guimaraes is currently very happy at Newcastle. Although he said during-preseason there was some "doubt" about his contract situation, the Brazilian has not been seeking a move away. This would only change if Newcastle fail to build on last season and ultimately get regular European football."
Both LFC and CFC were busy making signings in midfield this summer, turning their attention to the likes of Ryan Gravenberch and Moises Caicedo, respectively, after missing out on Bruno.