In his exclusive column for CaughtOffside, former Liverpool attacker Stan Collymore discusses some of football's biggest talking points, including Jadon Sancho's uncertain future at Man United, Newcastle United's tough Champions League group and which player should be England's first-choice number 10, plus much more.
—————————————————————————
Jadon Sancho's Man United career is over…
Obviously one of the biggest talking points this week has been Jadon Sancho's public falling out with Erik Ten Hag. His decision to criticise, and effectively undermine, his manager on social media wouldn't have gone down well at all. I just don't see how he could ever come back from it. I actually believe the Red Devils will look to offload him, either on loan or permanently, at the next opportunity. The whole situation is very reminiscent of Romelu Lukaku's second spell at Chelsea.
I know there are reports that he's set for crunch talks with his manager and the coaching staff but I don't think we'll ever see Sancho play for United again.
An old interview he did while playing for Borussia Dortmund has resurfaced. In that interview, Sancho said something very similar about being made the club's scapegoat so it seems to be a bit of a trend. It may be the truth; he could have just been really unlucky but almost every manager and coach will now be wary of him because he's given himself this reputation of being a problematic player that, according to his current boss, isn't the best trainer.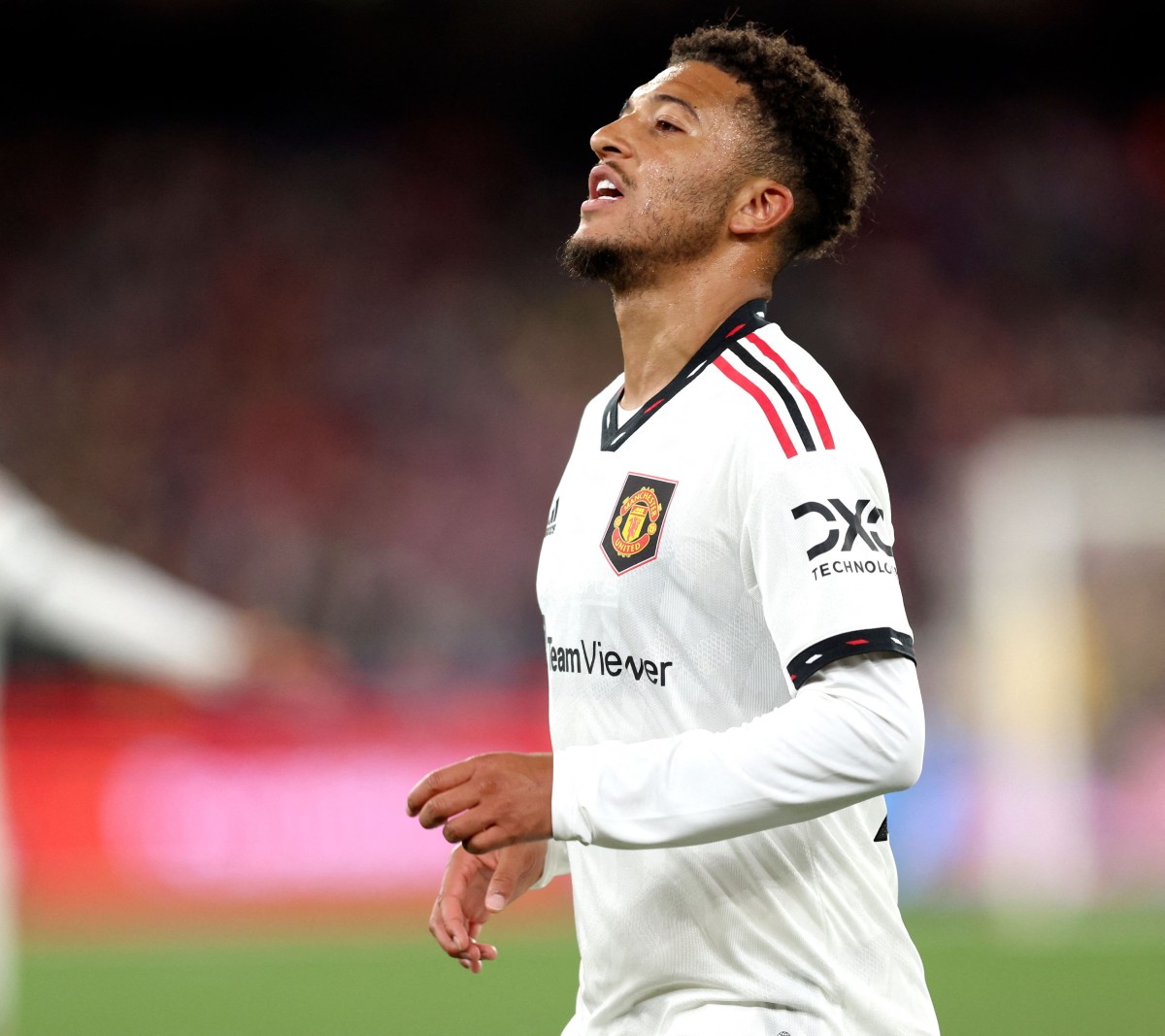 So it's going to be difficult for him, and United, to find a club willing to take him; certainly in the Premier League anyway. I think European clubs are more likely to want him. I wouldn't be surprised if Borussia Dortmund and Bayern Munich tried to bring him back to the Bundesliga but I feel Serie A would actually be the best destination for him at this stage. Working under Jose Mourinho at Roma might not be a bad idea but I don't think he'll have many takers in England.
Outcome of Antony investigation will determine winger's Old Trafford future…
Another player causing a massive headache for Ten Hag is Antony. There have been multiple reports of an ongoing domestic abuse investigation against the Brazilian.
This is obviously a situation I can relate to. Back when I was involved in a domestic abuse incident that saw me hit out at Urika Johnson, I was at Aston Villa at the time, and I was immediately recalled to the squad. I wasn't dropped by the club. But that was a very different time and that doesn't happen anymore; as we've seen recently with Mason Greenwood, and rightly so, may I add.
It is important to note that any allegations made against Antony at this stage are exactly that; they're allegations. We do not know if the winger is innocent or guilty of the crimes he has been accused of.
However, once the ongoing investigation is concluded, if he is deemed to have done what he has been accused of, it is obvious Manchester United will cut ties with him. They wouldn't even need to test the waters in terms of public response. Following what happened with Greenwood recently, when the club were deliberating over whether or not to reinstate him, the backlash confirmed what fans' thoughts on the situation were, so there would be no hesitation over getting rid of Antony.
Newcastle could surprise a few in the Champions League…
I wasn't overly popular with Newcastle fans when I said back in January that Eddie Howe could be sacked by November, so I am sure they'll be pleased to hear how I have since changed my mind. I am no longer convinced the Magpies will be so quick to get rid of Howe.
I think the club will be looking at this season in the Champions League and be thinking 'Well, we're two years ahead of schedule, so let's just enjoy it'. And don't get me wrong, if anybody deserves the chance to manage in the Champions League, it's Howe considering the remarkable work he did last season.
The interesting thing is, if the Magpies had held on to beat Liverpool 1-0 in Game Week 3, I don't even think their season becomes a talking point. They have had a tough start; playing Manchester City and Liverpool in their first four games, and although they lost against Brighton last time out, they did thump Villa 5-1 on the opening day, so it's not all doom and gloom.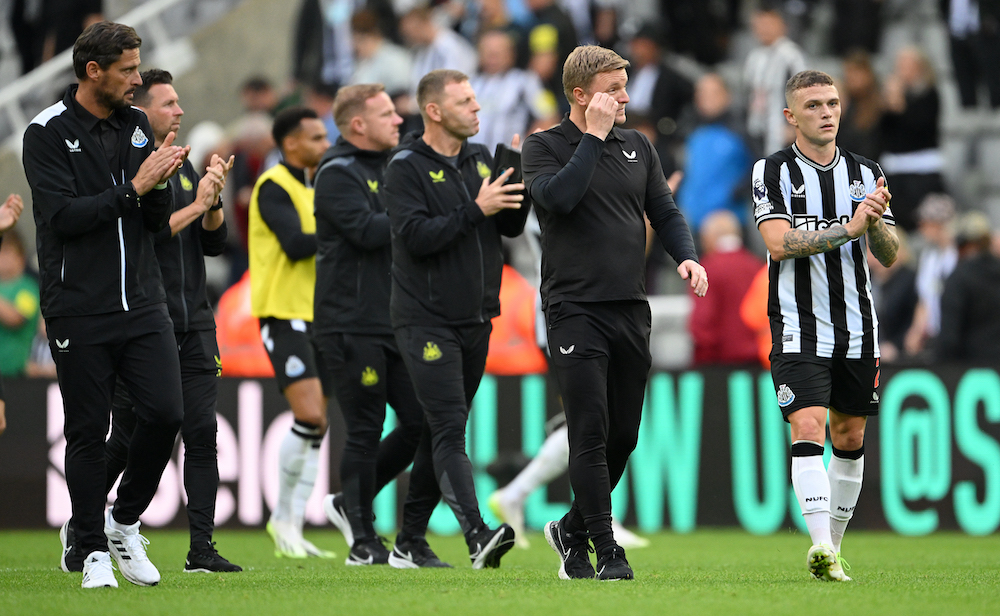 They have some more favourable fixtures coming up, and although there are no easy games in the Premier League, Howe will be glad to see Brentford, Sheffield United and Burnley next up.
There is of course a huge Champions League group stage tie against AC Milan at the San Siro sandwiched in the middle of those fixtures though. I understand why some fans may be fearing the worst considering Newcastle have been drawn into the 'group of death' against AC Milan, Paris Saint-Germain and Borussia Dortmund, but I am feeling quite optimistic when it comes to their chances of qualifying. Make no mistake, Group F will not be an easy group to get out of, but I think they'll stay competitive throughout. The Magpies have some really, really good players, who are going to be chomping at the bit to showcase what they can do on the biggest of stages, so be positive Toon fans, I really do fancy your chances.
So yes, I am happy to admit that I am turning my back on my earlier prediction. I believe the only way Howe gets dismissed this season is if the side totally bombs in Europe and their league form completely nosedives.
Levi Colwill and Phil Foden should start for England…
We're on an international break so it's only right to mention England. The Three Lions have two winnable European Championship qualifiers against Ukraine and Scotland coming up, and it's going to be a chance for Gareth Southgate to play his best available side.
Although several positions are nailed-on, such as Harry Kane starting up top, two positions which you would assume are up for grabs is who will partner Harry Maguire at centre-back due to John Stones' injury and which playmaker is best suited to the number 10 role.
We know Jude Bellingham and Declan Rice will be England's preferred midfield pairing but with Eberechi Eze, James Maddison and Phil Foden all vying for what you would expect to be one other midfield spot, it's going to be interesting to see which player gets the nod. Although Eze and Maddison have both been in excellent form recently, and both thoroughly deserve their call-ups, it's a no-brainer for me; I would start Foden behind Kane. We know just how good he is; you don't start over 20 Premier League games for Manchester City in both of the last two seasons if you're average.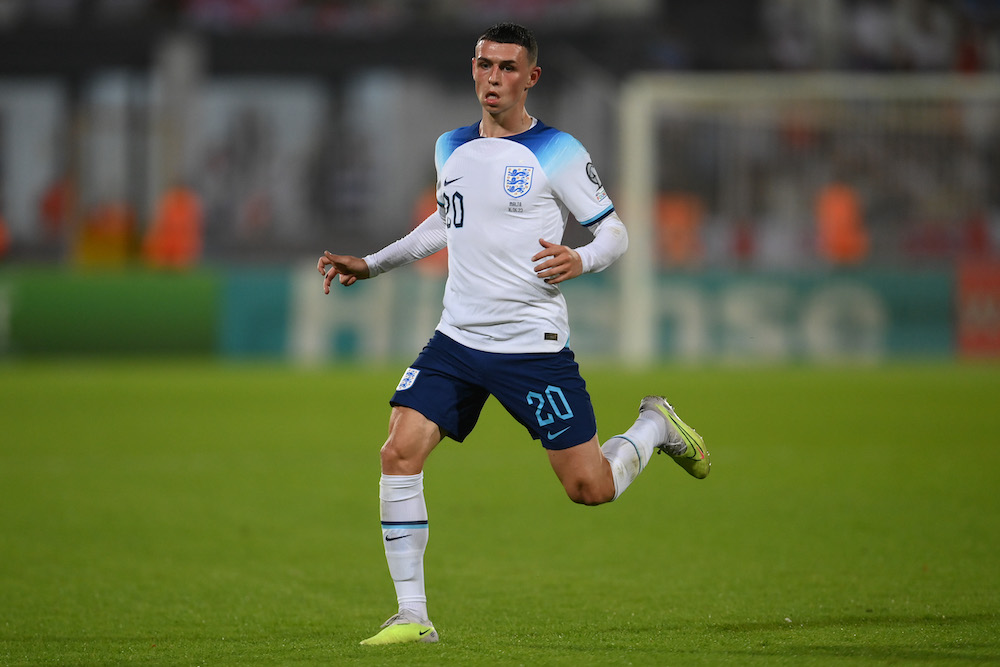 For England, we've mostly seen Foden played in a wide role, but with Bukayo Saka nailing down the right-wing spot and Jack Grealish and Marcus Rashford the first-choice left-wingers, Foden absolutely must play in his preferred number 10 role.
As for which player should partner Maguire at the back, although Stones has been ruled out through injury, Southgate still has several defenders to choose from. Lewis Dunk, Marc Guehi, Fikayo Tomori and Levi Colwill are all available for selection, and if it were up to me, I would start the latter.
Colwill enjoyed an excellent season while out on loan with Brighton and Hove Albion last season and his talent and projected development was proven by Chelsea's insistence on renewing his contract. He is a great player and at the age of just 20, why not start building for the future by embedding him now?