To Gary Neville's credit, he's never been biased during his Sky Sports analysis or commentary to tell it how it is with regards to his former club, Man United.
Though much of his ire is often directed towards the club's owners, the Glazer family, he's not short of an opinion or two on the state of the first-team squad.
After what Neville believes is an underwhelming transfer window for the Red Devils, he sounded a word of warning to Erik ten Hag.
"The Reguilon one (deal) is definitely a reaction to the situation that has occurred – it is more of a panic," he said live on Sky Sports (h/t Daily Express).
"I was worried (three weeks ago) that the [Mason] Mount, [Andre] Onana and [Rasmus] Hojlund signings hadn't made United any better and if anything, they have just maintained where they are at.
"I think what we have seen in the first couple of weeks is a little bit worrying because the performance levels have been well below what I would expect.
"Nowhere near Manchester City, I don't think any United fan is expecting that, but what we wanted was to get closer to Arsenal and make sure we stay above Chelsea, Liverpool and all the other clubs. That's the issue at the moment."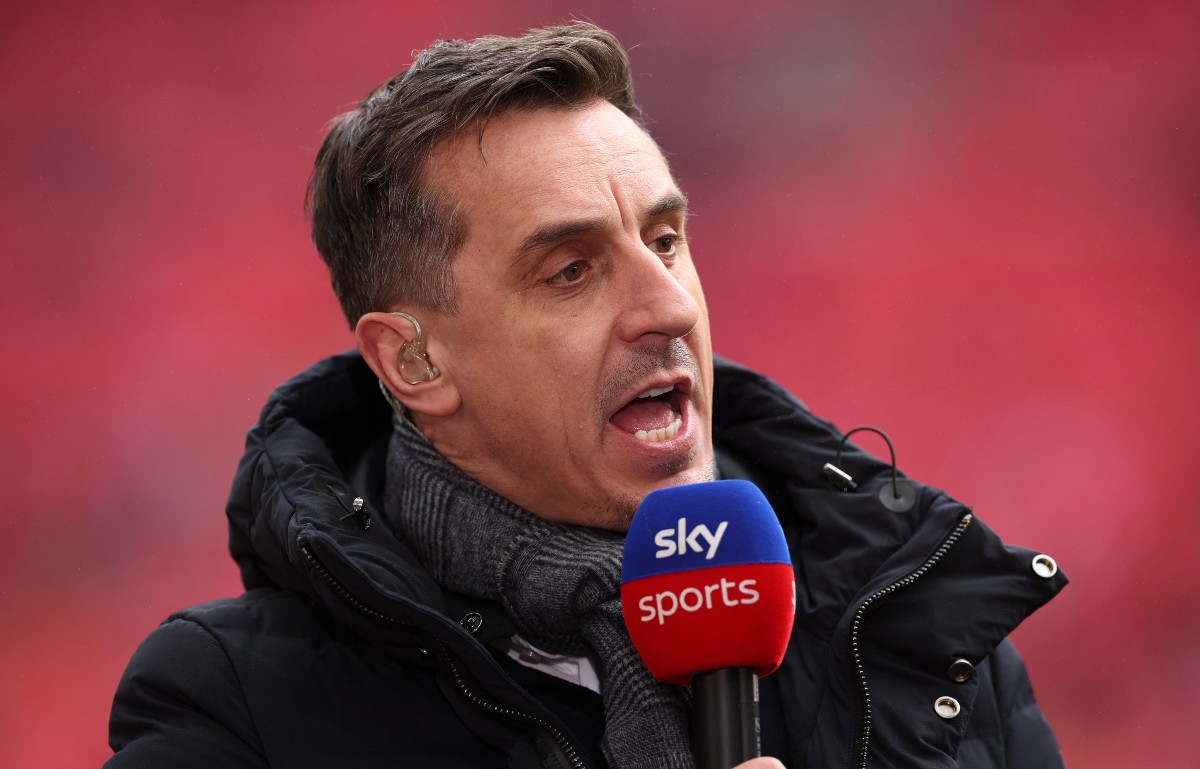 Clearly, United are still a work in progress but how much longer they can be considered to be so is a worry in itself.
Under Erik ten Hag they are moving forward, though as Neville rightly notes, they are light years away from neighbours Man City at present.
By the time of the next transfer window in January, there's a possibility that United will have some new owners in place, and if that happens to be the case, it will be interesting to see how hard they attack the market.
Improvements need to be made on the pitch which will require a significant investment, and that's clearly not going to happen under the Glazers.