Hello and welcome to my weekly column exclusively for CaughtOffside – click here to subscribe for this and more straight to your inbox and completely ad-free!
Kolo Muani looks an exciting potential signing for PSG
Despite already signing Goncalo Ramos at central striker this summer, we're now seeing progress being made on PSG bringing in Randal Kolo Muani as well. As has been widely reported, negotiations are now expected to advance, with the player keen on the move.
The France international is a name that the Ligue 1 giants have been eyeing for some time. Kolo Muani enjoyed a breakout season in the Bundesliga and also caught the eye at the World Cup in Qatar so it was no surprise to see the likes of Bayern Munich linked with him fairly swiftly. However, PSG worked their way up to the top of the list of admirers and could now land him before this window closes.
Things have stepped up this week with Neymar, Leandro Paredes, Abdou Diallo and Renato Sanches all freeing up further space on the wage bill to enable Luis Campos greater room for manoeuvre in what has already been a busy summer.
The beauty of Kolo Muani is that he can score and provide goals as well as working hard from the front which makes him compatible with the likes of Ramos, Mbappe and Dembele.
Obviously, a quality all-French frontline was part of the vision sold to Mbappe one year ago as he renewed so it is linked, in part, to him. However, Mbappe's contract is yet to be extended and Kolo Muani as a fellow Bondy boy could further aid Parisien hopes for this outcome. Mbappe aside, though, Kolo Muani would be a quality addition.
PSG have the edge over Chelsea for Barcola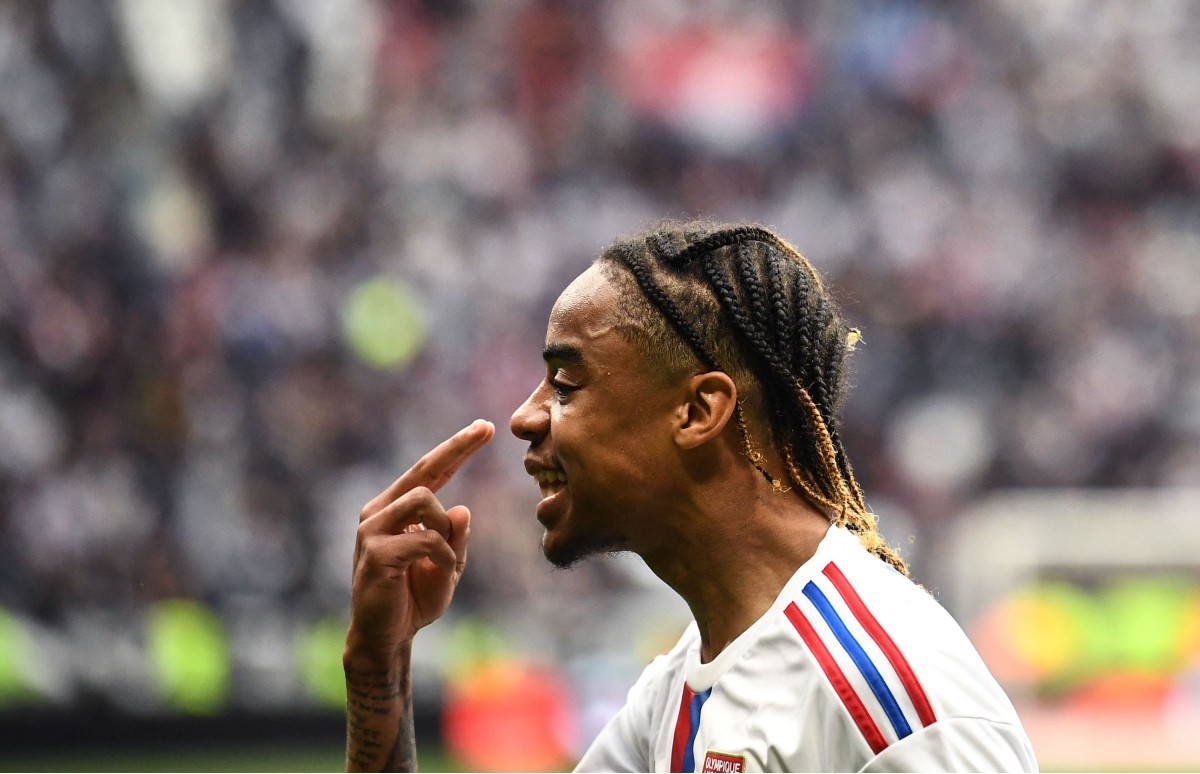 Bradley Barcola's situation continues to attract speculation, but, to be honest, I do not think Chelsea stand much of a chance as long as PSG are in the race for him. The Lyon man has been clear that a Paris move interests him and he is the last remaining major target for Campos this window along with Kolo Muani. To land both would be a game changer and Hugo Ekitike potentially moving on with both Frankfurt and West Ham keen hints at how PSG entire attacking stable would be reset by both players joining this month.
Chelsea is not unattractive to Barcola, especially with former teammate Malo Gusto already there, but the pathway to a clear and defined role at Parc des Princes has already been laid out to him and Ligue 1 keeps him developing without too big a jump in demands.
Should PSG's interest fail to concretise, then a London switch might be considered but it is not currently the priority. Also, a potential loan move to Strasbourg is unlikely to appeal given Lyon's situation is fairly similar while PSG can also offer continental competition now.
Thoughts on those Jules Kounde to Arsenal rumours
There was speculation surrounding Jules Kounde's future at Barcelona earlier this summer, and with Jurrien Timber's injury at Arsenal, links have resurfaced about Mikel Arteta possibly trying to bring the Frenchman to the Emirates Stadium.
However, I would be surprised if the Gunners rush back into the market despite this setback. The defence seems fairly well stacked and although Kounde is a quality and versatile player, he has a price tag to match and Arsenal have already spent a fair bit this summer.
It's also important to take into consideration that Barca's need to raise funds is not quite as pressing as it was when the rumours originally surfaced. If Arteta was to move for someone, I think that might have come had Gabriel moved on. Defensive depth is pretty impressive for the Gunners right now and adding Kounde to that brings long-term complications despite short-term solutions.
Obviously, the situation is not ideal once Europe comes into play, but Arteta does have other players he can call upon without launching a tricky offensive for the final week of this summer's window.