Hello and welcome to my latest column for CaughtOffside – click here to subscribe to get this and more exclusive content straight to your inbox!
Thoughts on Endo's arrival at Liverpool
It is fair to say that despite it being an open secret that Liverpool have been looking for a defensive midfielder, few of us expected them to land upon Wataru Endo as the man to replace Fabinho!
Jurgen Klopp even admitted that Fenway Sports Group, the club's owners, needed a bit of persuading before signing the Japanese international, who at 30 years of age falls well outside of the Reds' usual policy of targeting younger, up and coming players.
Liverpool, we know, missed out on two those in Moises Caicedo and Romeo Lavia, and my understanding is that it was Klopp and sporting director Jorg Schmadtke who pushed for Endo's signing, once it became clear that Caicedo and Lavia were heading for Chelsea.
There is a lot of Bundesliga knowledge at Anfield, and there was also a feeling that the remaining options in the transfer market were either not good enough or too expensive – and in some cases both, hence Liverpool readjusting their sights and going after Endo.
Clearly, it is not a move they would have made had Caicedo signed – I do wonder whether they might have signed Endo along with Lavia, however – or if either of Henderson or Fabinho had remained, but if he can do what he did at Stuttgart then he could prove a decent addition. His strengths – winning the ball, competing aerially, stopping counter-attacks and getting about the pitch – are what Liverpool need, and while his debut against Bournemouth was a tough one, there were at least a couple of flashes of what he might bring. He's experienced, he's captained his club and his country, and he should get plenty of chances to prove his worth this season.
Andre and other potential Liverpool targets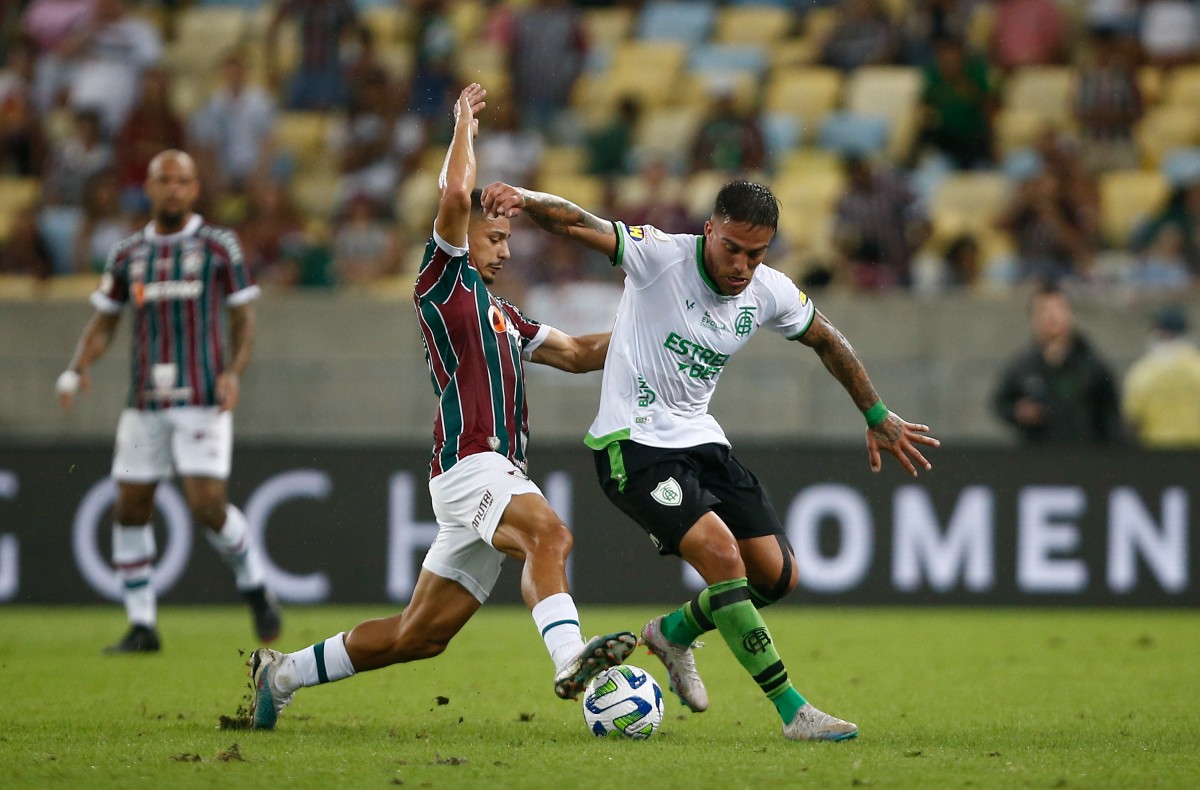 I think in an ideal world, Liverpool would add another midfield player in this window, and given they spent only £16m on Endo, having bid more than £110m for Caicedo, it would be fair to expect that there would be money available for the right player too.
Whether the right player is available is another matter. Liverpool certainly like Ryan Gravenberch, and have done for a number of years, but as it stands they have had little encouragement from Bayern Munich over a potential deal. Gravenberch would like to leave if a decent offer came in, he wants regular football, but Bayern have stood firm all summer, and they hold the cards in this one.
Keep an eye out for developments there, and in the case of Andre, the Fluminense midfield man. There is a lot of noise in Brazil that Liverpool may be about to go back in for the 22-year-old. I've not heard that at this point, but he's certainly a player the Reds like.
I'd be less sure on someone like Kalvin Phillips, who has been linked. Liverpool are not in the business of taking expensive risks, and the Manchester City man would certainly be a risk and he would certainly be expensive. I'd be surprised if that one moved.
In terms of defenders, there is little to report. My own opinion is that Liverpool need one, because an injury to any of their starting back four would be damaging, but as of yet there is no sign of anything happening there, in or out.
Would Ivan Toney be a good signing for Liverpool?
Ivan Toney has admitted to being a Liverpool fan in an interview this week, while he also spoke of his admiration for Arsenal. So, how easy is it to imagine the Brentford striker at Anfield?
Personally, I'm a big fan of Ivan Toney's. I like his style, I like the personality with which he plays and I think he has developed into one of the best and most accomplished centre-forwards in the Premier League. To do what he has done in the last five seasons, first at Peterborough and then at Brentford, speaks to a huge talent as well as a big character.
I don't think he'll ever get his dream move, though. He'll be 28 next March, and looking at Liverpool's current forward options – all 26 or under apart from the irrepressible Mo Salah – I don't see them targeting someone like Toney, irrespective of his off-field issues. There are other clubs – *cough*, Chelsea – who would be far better advised to go after him.