Hello and welcome to my weekly column for CaughtOffside – click here to subscribe for more from the likes of Fabrizio Romano and Ben Jacobs straight to your inbox and completely ad-free!
Why Dusan Vlahovic makes sense for PSG
PSG continue to be linked with a number of big-name strikers, but there's a lot to consider in all this. Firstly, the future of Kylian Mbappe will be key and at this moment in time it still seems unlikely that Real Madrid and PSG will be able to agree a deal for Mbappe this summer, but we'll see what the next two weeks or so hold.
Two names reported to be on PSG's radar are Victor Osimhen and Harry Kane, but those two would represent a significant financial outlay, so it's only realistic to consider those two if we do end up seeing a big sale of someone like Mbappe or Neymar. At this moment in time, neither of those are close to leaving, so that really only leaves Dusan Vlahovic as an affordable option.
We know Juventus are willing to move Vlahovic on, as it hasn't really worked out for him since he joined from Fiorentina. He's a profile that interests a number of clubs across Europe, and he'd offer something a bit different to PSG's other attacking talents at this moment in time. It's possible he could be gettable even without PSG needing to make a big sale, but there are on or two players on the club's unwanted list who it could be useful to move on, so we'll see how that all develops between now and the end of the transfer window, but it's definitely something on Luis Campos' list.
It's been a couple of years since PSG really had that kind of a focal point to their attack, and it's arguable that someone like Vlahovic would be more complementary to someone like Mbappe, should he stay, than Lionel Messi was. There could still be room to boost the team's creativity too, though, and Bernardo Silva has been very high on PSG's list of priorities for this transfer window.
Still, after a flurry of recent signings like Marco Asensio, Manuel Ugarte and Lucas Hernandez, PSG's focus now is on working out who Luis Enrique really sees being part of his plans moving forward with the existing squad, and working out which positions could still be strengthened based on how he sees his vision with PSG in this coming season.
One player already close to leaving PSG is Mauro Icardi as he looks set to make his loan move to Galatasaray permanent. It's no secret that he's had a lot going on in his private life in recent years and I think that meant there hasn't been more serious interest from Premier League clubs.
It's a strange one, though, because when he arrived initially he was on loan from Inter Milan and he hit the ground running, showing all his best attributes and giving PSG a real predatory striker who was ready to fill the void left by Edinson Cavani. For a while, it looked like PSG had pulled off a masterstroke there, given Icardi's prolific form, but then it suddenly dropped off massively. Despite that, PSG still negotiated the purchase option, getting him for a bit lower than the initially agreed fee with Inter, and since that move was made permanent it's been one disaster after another, mostly involving his former partner and agent Wanda Nara.
This left him in the situation where nobody really wanted him at PSG and very few clubs were willing to take a gamble on him either. When Galatasaray came along they gave him a chance to start fresh and he's really thrived in that environment, his numbers there have been quite impressive. A permanent move is now on the verge of going through and to be honest it looks like a decent return for PSG given that it looked at one point like they could totally lose out on their investment in Icardi.
Despite what may have been reported elsewhere, there was never really any serious competition for Icardi when PSG made his loan move permanent, or at any point after his form really started to decline, so this move could actually end up looking like surprisingly good business for all parties.
Warren Zaire-Emery exit would be a huge surprise
There have been reports linking Warren Zaire-Emery with Borussia Dortmund, but I'd be very surprised if PSG were to consider letting him go at this moment in time. It's no surprise to see his name mentioned alongside Borussia Dortmund due to their success with young talents like Jude Bellingham, but I'd be stunned if PSG were to let him go, because they are well aware that they have a generational talent in their clutches.
Zaire-Emery got good minutes last season, considering he only turned 17 in March, though I'm sure he'd rather get one position consistently. Overall it's still been a positive period for him and I'm sure he'll be part of the group that Luis Enrique wants to get a close look at in pre-season so he can work out his best role.
If there was to be any chance of Zaire-Emery moving on this summer, I think it would be more of a developmental loan as opposed to a permanent move, and perhaps to a club in France. He's shown flashes of brilliance in the opportunities he's been given for PSG, so now it's just about getting a consistent run and I think there'd be plenty of clubs in Ligue 1 or Ligue 2 who'd be interested. The French leagues are generally well regarded as a good place for young talent to develop, so it could then get him up to speed and ready to compete at the top level in a relatively short space of time.
As I said, I'm sure Enrique will want to get a close look at him, and it could then be that if the new manager doesn't quite feel he's ready to get regular minutes for the senior team then he'll be sent out on a strategic loan move like that. I can't see them cashing in on him – I think the days of PSG accepting offers for their young talents, considering how often they've been hurt by those young talents, are gone. They want to move away from selling those talents and try to get the best out of them themselves. If they can't do that this season with Zaire-Emery then I'm sure they'll look at loaning him to another club in France, perhaps a club challenging for promotion in Ligue 2 or one of the teams who've got more of a restrictive budget in Ligue 1.
Elye Wahi to Chelsea deal could start with Strasbourg loan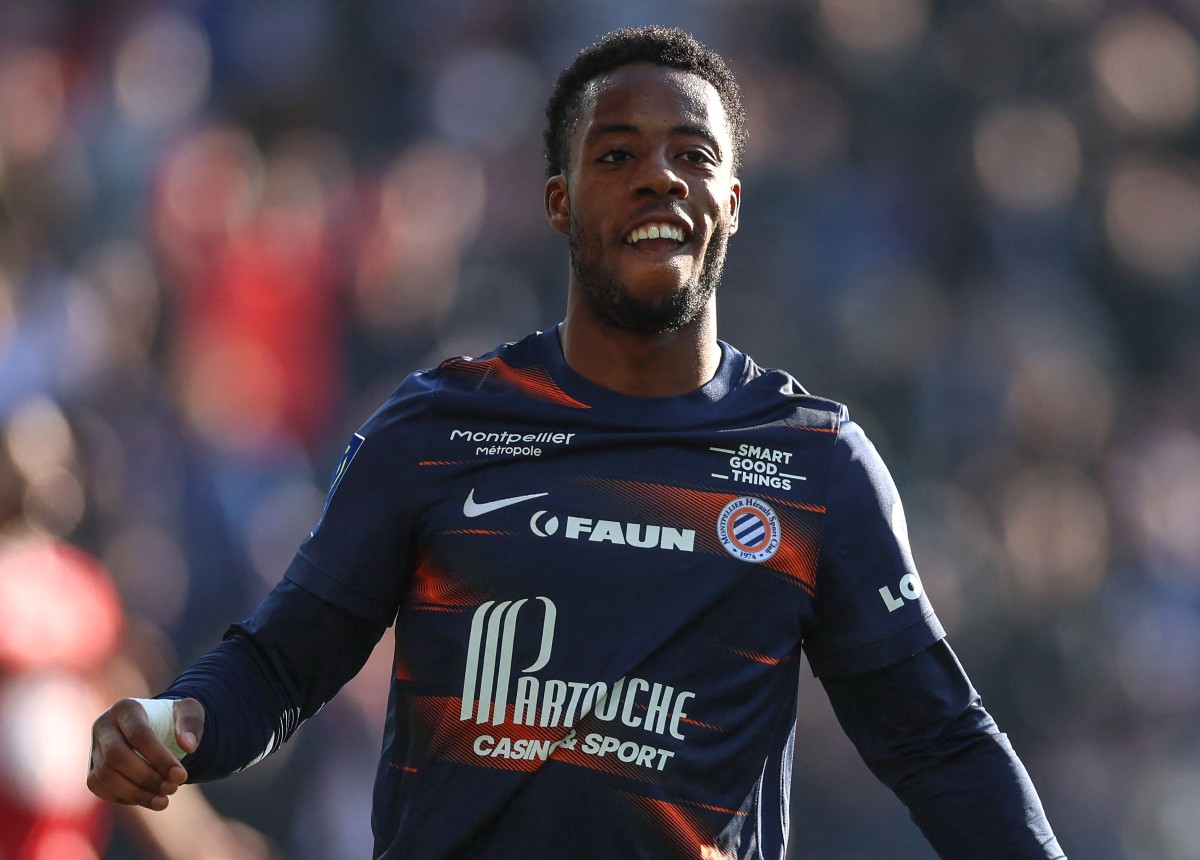 Elye Wahi is making headlines as Chelsea have supposedly been in talks over signing him, but I don't think he's quite ready to make that step up straight to a club like Chelsea. It could also be that Chelsea sign him and then loan him to Strasbourg, that sort of arrangement wouldn't surprise me as it looked like it might happen with David Datro Fofana, though he's now gone to Union Berlin instead.
Wahi is an interesting talent who's just had a prolific spell with Montpellier, scoring 19 goals in 33 Ligue 1 games last season. He's still only 20 but he's now firmly on the radar of some of Europe's top clubs. There are, however, some questions about his character and I think those clubs want to see if he can maintain this form consistently. Equally, Montpellier are one of those clubs who have to sell to survive, and there's no guarantee that his stock will get any higher than this – if he were to start next season more slowly then clubs might be able to swoop in and get him for a fraction of what he might go for if he moves this summer.
Still, I don't think he's ready to be a starter at a top Premier League club like Chelsea. The competition will be very fierce and they'll want to get themselves back into European contention. The interest is there and I think we've also seen links with others like Tottenham, but I'm sure any move would be done with a view to loaning him out for one or two seasons and then see where he's at.
Make no mistake, though, he's a big prospect and one I think a lot of clubs will be looking at in the next few weeks.
£50m price tag could prevent Folarin Balogun's France return
Folarin Balogun's future is still not resolved, but based on what I saw from him in Ligue 1 last season in his loan spell with Reims, Arsenal's reported £50m asking price is a lot. He's essentially only had one really good prolific season – don't get me wrong, he's a very exciting talent and I think there will be more to come from him at club level and also with the US Men's National Team, but to be talking about £50m now seems very steep and will almost certainly prohibit a return to Ligue 1.
I'd like to see Balogun back in France and the interest is there from Marseille and Monaco, but I think the most realistic way for another spell in Ligue 1 to happen is by tapping into that pathway between Marseille and Arsenal, which we've seen players like William Saliba, Nuno Tavares and Matteo Guendouzi use. With Marseille and how they line up in attack, a lot of it will probably have to do with what happens with Alexis Sanchez. For Monaco, I think it's probably going to be very difficult for them to be in a position for Balogun without European football.
Leipzig had been touted as another option, but they're now very close to getting Lois Openda from Lens for a similar price, so I don't see them being in for another striker as well. Openda's profile is quite unique and looks a perfect fit for Leipzig, so I think it would take quite a drastic turn of events for that to fall through and for them to go for Balogun instead, especially at that price tag.
One club who might be worth keeping an eye on would be Lille – if they're able to cash in on Jonathan David this summer, which would probably be for a similar price tag, it wouldn't surprise me at all if they were to look into Balogun's situation. I think that could be a good fit for him as well because it would give him that European platform that he's in need of at this moment in his career. There's also been links with Lille and Gift Orban who's been performing well in Belgium, but Balogun could be another logical fit for a club looking to go on a run in the Europa Conference League next season and challenge for a European place in Ligue 1.