Ange Postecoglou was confirmed as manager of Tottenham Hotspur on Tuesday morning bringing to an end a successful two-year stint at Celtic. The 57-year-old was an unheralded appointment in the summer of 2021 when he was tasked with rebuilding in the wake of the disastrous COVID-19 season. Ange inherited a squad with loanees, wantaway stars and expiring contracts. Despite that, the Australian manager was able to cultivate an incredible style of play, positivity and deliver five trophies for the club in meteoric fashion.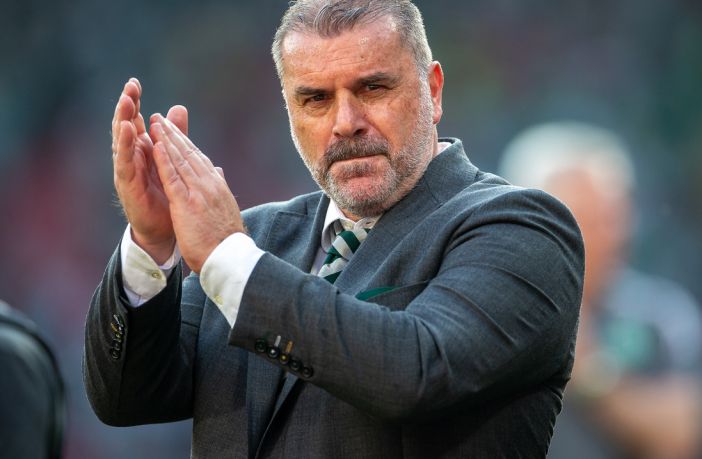 However, many Spurs fans (and English football fans) will have been wondering who is Ange Postecoglou and what to expect from the new Tottenham manager. The Greek/Aussie has a reputation for being distant from his players, creating an atmosphere that allows the players to deliver on his message while his coaches work on improving the players in line with his vision.
While Jose Mourinho and Antonio Conte were coaches that have a hands-on relationship with players, Ange seldom speaks to them. Players have spoken about wanting to run through walls for him and the 'buy-in' that playing his style of play requires. Ange believes that players should be grateful to be in their position, his humble upbringings mean that he will impress this upon players and those that do not comply or think they're better – Emerson Royal for example – will simply be allowed to go.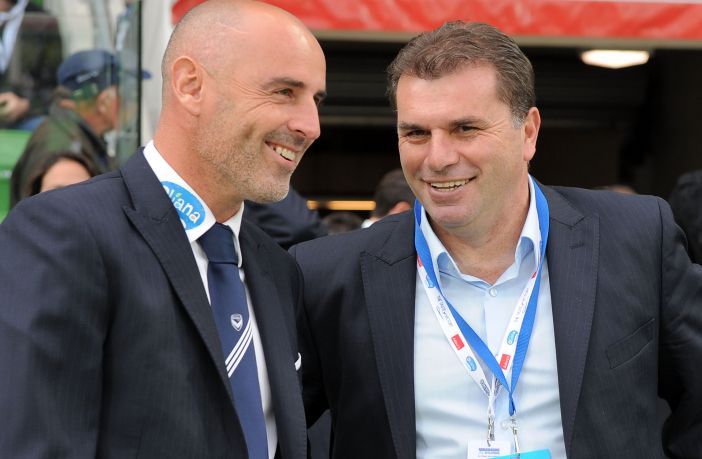 Ange has been tasked with a number of rebuilds in his managerial career thus far, Brisbane Roar, Melbourne Victory, Australian National Team and latterly with Celtic, Ange improved these football teams before moving on. Whilst there is a huge degree of disappointment that he has departed, the belief is that Spurs will benefit from Ange's arrival.
Inverted full-backs are a key feature of the way that Ange plays. The overload in the midfield, allows his wingers to stay wide and further runs through channels from the full-back positions. Having a number of players that are able to cope under pressure and provide incisive passes.
One feature under Ange that Celtic enjoyed was the use of second and third runners into the box. With clever interplay on the wings, the wingers would cut inside or hit the line, allowing for the inverted full-backs to offer an overload. This style of play would stretch numbers in defence and then allow the team to exploit this and get shots away. If you were to watch Celtic's games against theRangers at Celtic Park(February 2022, September 2023 or April 2023), goals came predominantly from the left hand side and involved runners attacking different areas of the box. This will be a feature that he'll bring to Spurs, especially with the World Class movement of Harry Kane.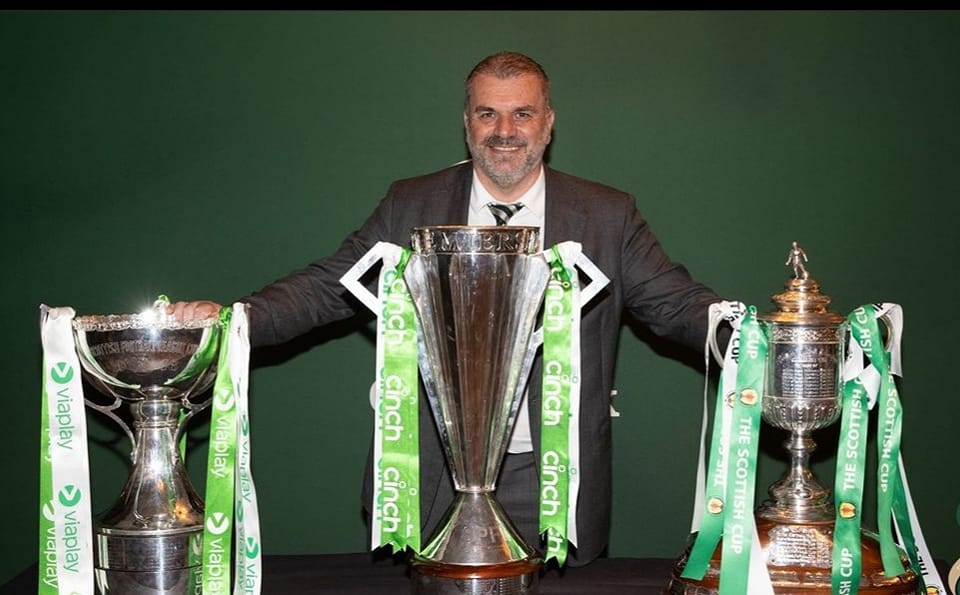 Ange Postecoglou said from the outset when he arrived that he played an aggressive, high octane style of football that resulted in goals. The Australian certainly delivered in that regard and he'll be looking to replicate that in London, especially with players like Kane and Son at his disposal.
The departure of Ange Postecoglou is a blow to Celtic fans. The manager 'got' the club, their core beliefs and forged a strong bond with the supporters. However, at 57, a four-year contract at one of the richest clubs in the world was almost too good to turn down for a man that has strived his entire professional career to be considered an elite coach. It sounds as if Daniel Levy and Scott Munn are 'all in' with the Ange project and you wouldn't bet against the big fella replicating his success and breaking the Spurs duck with regards to silverware.
Spurs fans, hardly welcoming the appointment, will this time next year by head over heels in love with the Australian and will be fearful that he is going to be targeted fly clubs further up the food chain their club that's now less successful than West Ham. Postecoglou will change all that, then he'll get itchy feet looking for the next move upwards. As I pointed out on The Celtic Star earlier this week, as an observation and certainly not an insult, a leopard never changes its spots.