French football expert Jonathan Johnson has written in his CaughtOffside column about the latest on Paris Saint-Germain's search for a new manager.
In his column which will be published in full tomorrow morning on Substack, Johnson stated that Julian Nagelsmann currently looks to be in pole position for the PSG job.
One potential issue that already seems to have emerged, however, is with legendary former France forward Thierry Henry coming in as Nagelsmann's assistant, as had originally been planned.
Nagelsmann has been praised by Johnson, however, as an ideal candidate for the role, providing some insight into why the German tactician looks a good fit for the next phase of PSG's project.
The Ligue 1 giants are expected to move towards signing more young players, rather than the superstars they've targeted in the past, and Nagelsmann has worked well in similar set-ups in the past.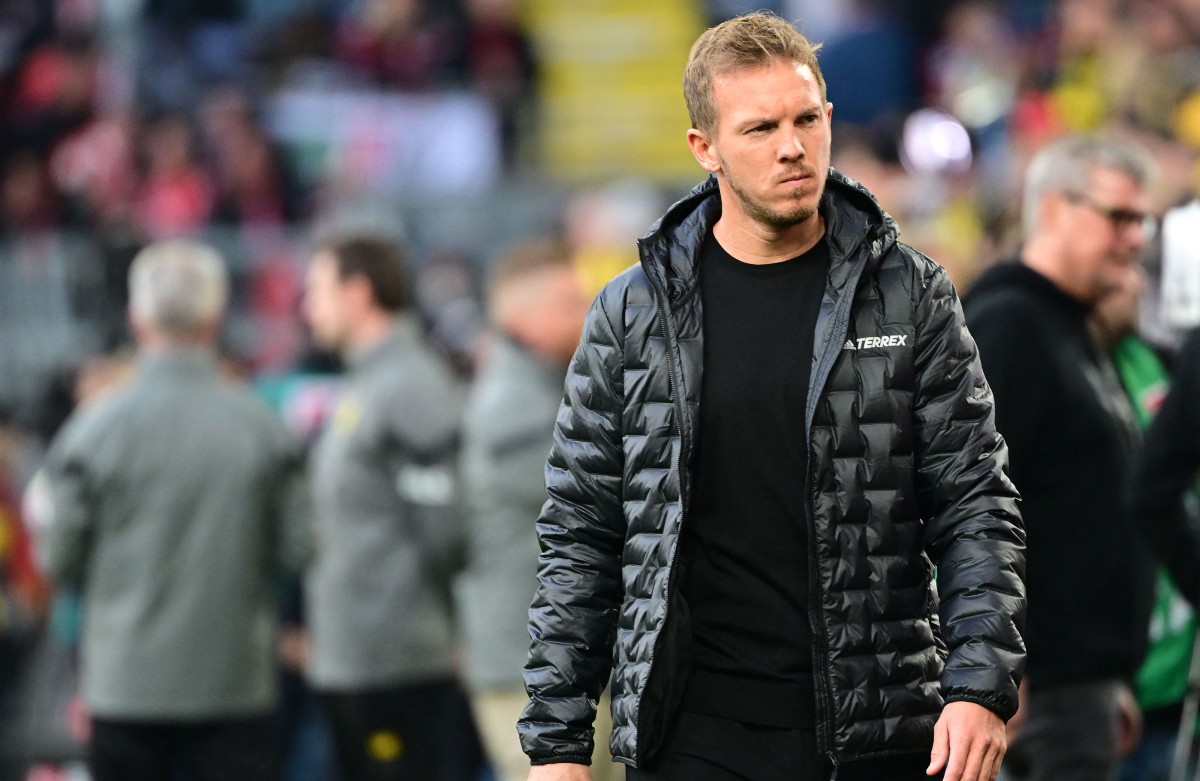 As well as Nagelsmann, Johnson insisted that former PSG player Thiago Motta also shouldn't be ruled out as an option for the club because of his connections with the ownership.
"Julian Nagelsmann appears to be emerging as the leading candidate to replace Christophe Galtier as PSG manager," Johnson said.
"I think he looks a good fit for them as they move towards a more youthful set-up. There's been talk of Thierry Henry coming as well to be Nagelsmann's assistant, but my understanding now is that it sounds like there would be challenges to get him involved.
"Still, Nagelsmann is a talented, up-and-coming coach, someone who I think will get the best out of some of these young talents that PSG want to start building around.
"We've seen before with Thomas Tuchel that a German coach can come in and have success with PSG, so I think it makes sense that Nagelsmann has emerged as one of the strongest candidates that they're looking at at this moment in time.
"I still wouldn't rule out Thiago Motta as he has the advantage of knowing the club and knowing the leadership, while he's added experience to his resume in the last few years.
"One of those two is probably more realistic than some of the more experienced names we've seen linked with the job. Jose Mourinho looks safe to rule out now as it looks more likely that he'll stay with Roma. Luis Enrique won't have a shortage of suitors across Europe, but I'm not sure he's seen as the right fit.
"Nagelsmann looks to be in pole position, and Motta has a similar profile that seems worth keeping an eye on."