Hello and welcome to my weekly exclusive column for CaughtOffside – click here to subscribefor more from Fabrizio Romano, Christian Falk and Jonathan Johnson!
Ansu Fati could be major Barcelona casualty as Joan Laporta looks to find ways to make Messi deal work
Barcelona are desperate to bring Messi back but are yet to make a formal proposal. First, they must satisfy LaLiga. For once, Javier Tebas and Joan Laporta want the same thing: for Messi to return to Spain. But the financial rules are stringent and it's going to be incredibly difficult for Barcelona to pull something off and fast.
Messi is waiting to see what is possible, but his camp are also putting pressure on Barcelona. Xavi is in constant contact with Messi as well. He believes a return is not just a sentimental move, but one that will help Barcelona challenge for the Champions League next season.
"If Messi were to return he'd help us in what we are wanting to achieve with our football," the Barca boss told SPORT. "I am in no doubt and I've told this to the president."
Messi would likely and gladly play for free for Barcelona or with a massive pay cut, but this would be deemed as financial manipulation. So Barcelona's problem is they need a lot of dominos to fall in place to pull off a Messi return, and that may also mean outgoings. Ansu Fati could be one casualty even though he wants to stay at the club.
It's hard to see Barcelona completing anything in a matter of weeks, and that's what gives Saudi Arabia confidence. A government-backed offer, supported by the Saudi Pro League, has been on the table since April.
Messi would earn around £320m-per-year, almost double Cristiano Ronaldo's salary. Many of the same dealmakers that took Ronaldo to Al-Nassr are involved.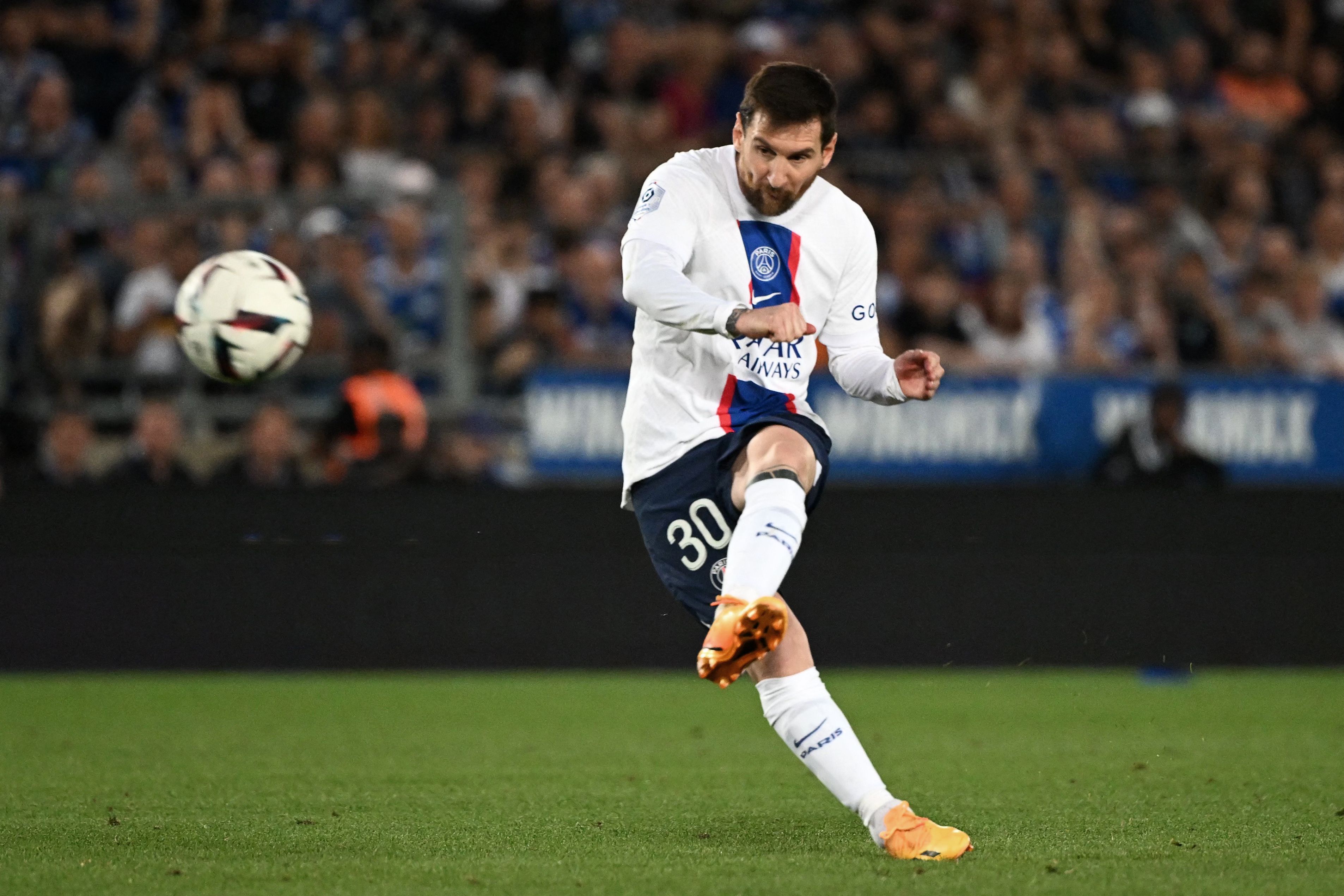 It's important to note that this is a Saudi deal, and although Al-Hilal is the most likely destination, Messi could really have his pick of clubs. Al-Ittihad has also been discussed – and having just won the league, joining them would give Messi the chance to play in the 2023 Club World Cup.
But those involved in the deal emphasise a Riyadh rivalry is the ideal scenario, and stress that Messi has already visited Al-Hilal and taken a tour of their facilities. Plus, Al-Hilal were 'front of queue' to sign Ronaldo originally before a transfer ban prevented them.
It's a slightly strange scenario where the clubs themselves are not driving negotiations because they aren't the primary funders. Saudi Arabia has a list of around 20 top football stars they want to bring to the league over the coming years. 
Karim Benzema, Sadio Mane and Bobby Firmino are three on the list, although there is low confidence on getting them this summer. But Saudi are prepared to be patient and tempt players with big money.
As for Messi, he would still love to stay in Europe. He's made that clear, but right now he doesn't have a formal offer allowing him to. Saudi are pretty optimistic. It's not just media buzz. Those close to the deal have been confident for quite some time. 
So now it's up to Barcelona, or a surprise new suitor, to give Messi a concrete (and most importantly, formal) alternative to mull over. If Barcelona can make something work, financially speaking, then I don't see Messi saying no, but it's still not an easy transfer to get done.
Walk off possible by Real Madrid if Vini Jr continues to be racially abused and nothing is done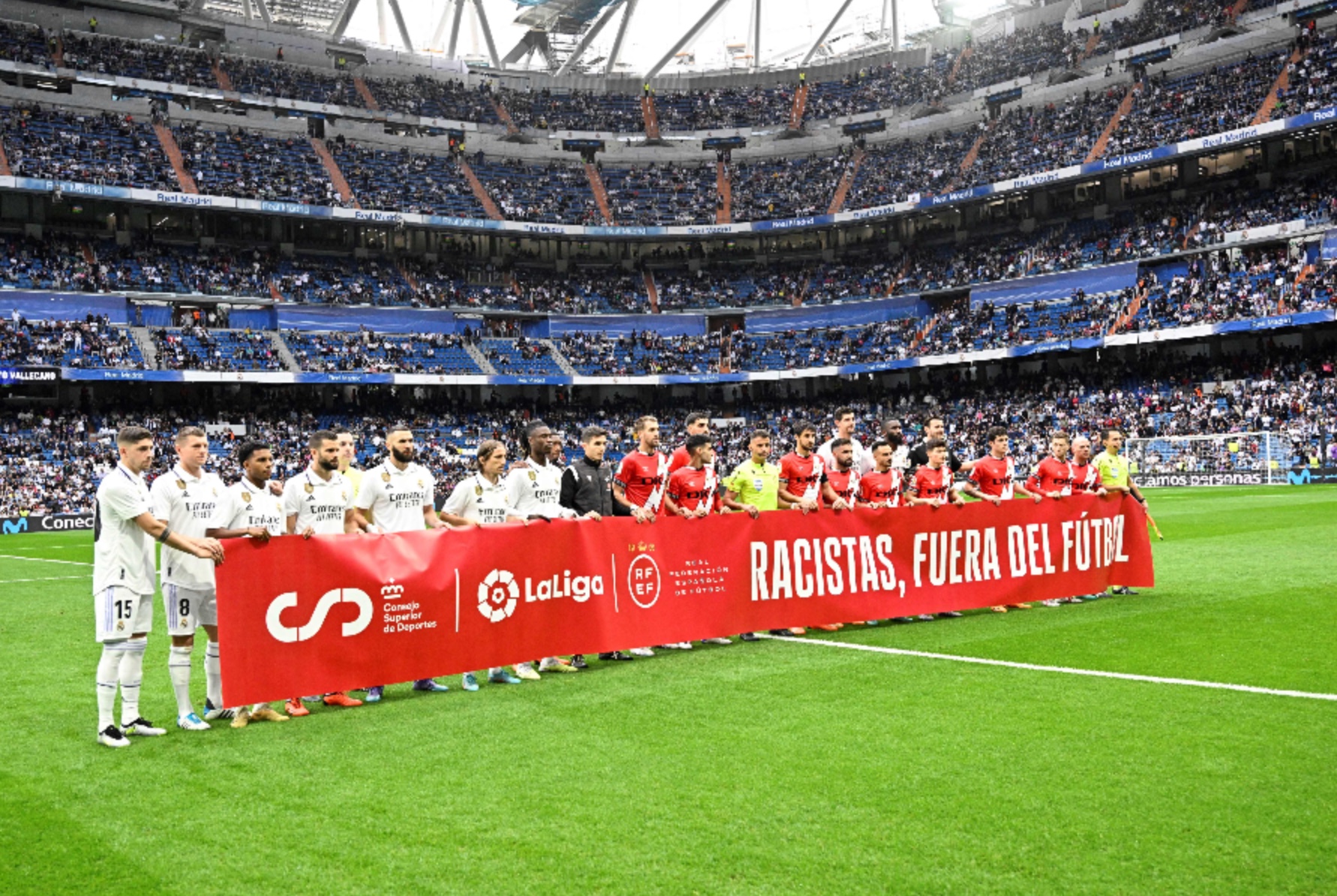 Vinicius Jr endured horrific racial abuse against Valencia and it's not the first time he's been targeted. It's time for action, not just support or strong words, because countless athletes are sick and tired of getting abuse whilst doing their jobs.
More needs to be done to prevent any form of abuse in football, including education and deterrents. There is now technology in place to find culprits, and punishments, if severe, can help make an example of perpetrators.
But Vini Jr has been abused time after time, as his statement revealed. Leagues and clubs need to be more accountable. Valencia reacted by defending their club and culture instead of apologising. And Tebas originally accused Vini Jr of being ill-formed (it bordered on victim blaming) before conceding his comments were badly worded.
Vini Jr remains committed to Real Madrid. He is not planning to leave this summer. But eventually he'll look elsewhere if he is continually targeted and racially abused. He needs Real Madrid's support, not only via shows of solidarity, to address the problem at hand. That may well mean walking off as a team if this happens again.
Manchester United and PSG have long admired Vini Jr (and PSG have tried in the past). But both clubs know his intent is to stay at the Bernabeu making a summer transfer highly unlikely even after the horrible abuse Vini Jr had to endure, which must be called out in the strongest possible terms.
Kane is difficult, Mount less so, but Man United's immediate future still tied to the game-playing by the current owners
The Manchester United sale process lingers on and threatens to overshadow the early part of the window. Erik ten Hag wants to move fast, but it's still unclear come June 14 when the window opens whose money the club will be spending.
The recruitment team have been working as usual, so progress (from a negotiation perspective) has been made. Plus, qualifying for Champions League football ensures a healthier budget regardless of who is in charge. But there's no doubt Manchester United will have to be a little more cautious in the market and are still ultimately bound by FFP.
If Manchester United want Harry Kane, or a player like Dusan Vlhaovic, that's going to take up a big chunk of their planned budget. Kane will be tricky. As previously reported, Daniel Levy is going to be stubborn. 
The reason why Manchester United have explored this deal so early is to know whether anything is genuinely possible. They don't want to be messed around all summer. On the Spurs side, sources still think Levy will insist Kane does another season even if it risks losing him for nothing next summer.
The situation is different with Mason Mount, though. Chelsea will sell now if he doesn't agree a new deal because the fee will prove important. Manchester United are advancing things. Liverpool and Arsenal remain interested. 
Manchester United's starting valuation is around £15m lower than Chelsea want, should Mount not opt to stay. It's also important to note, Mauricio Pochettino wants to keep Mount, but it remains to be seen whether he can influence things.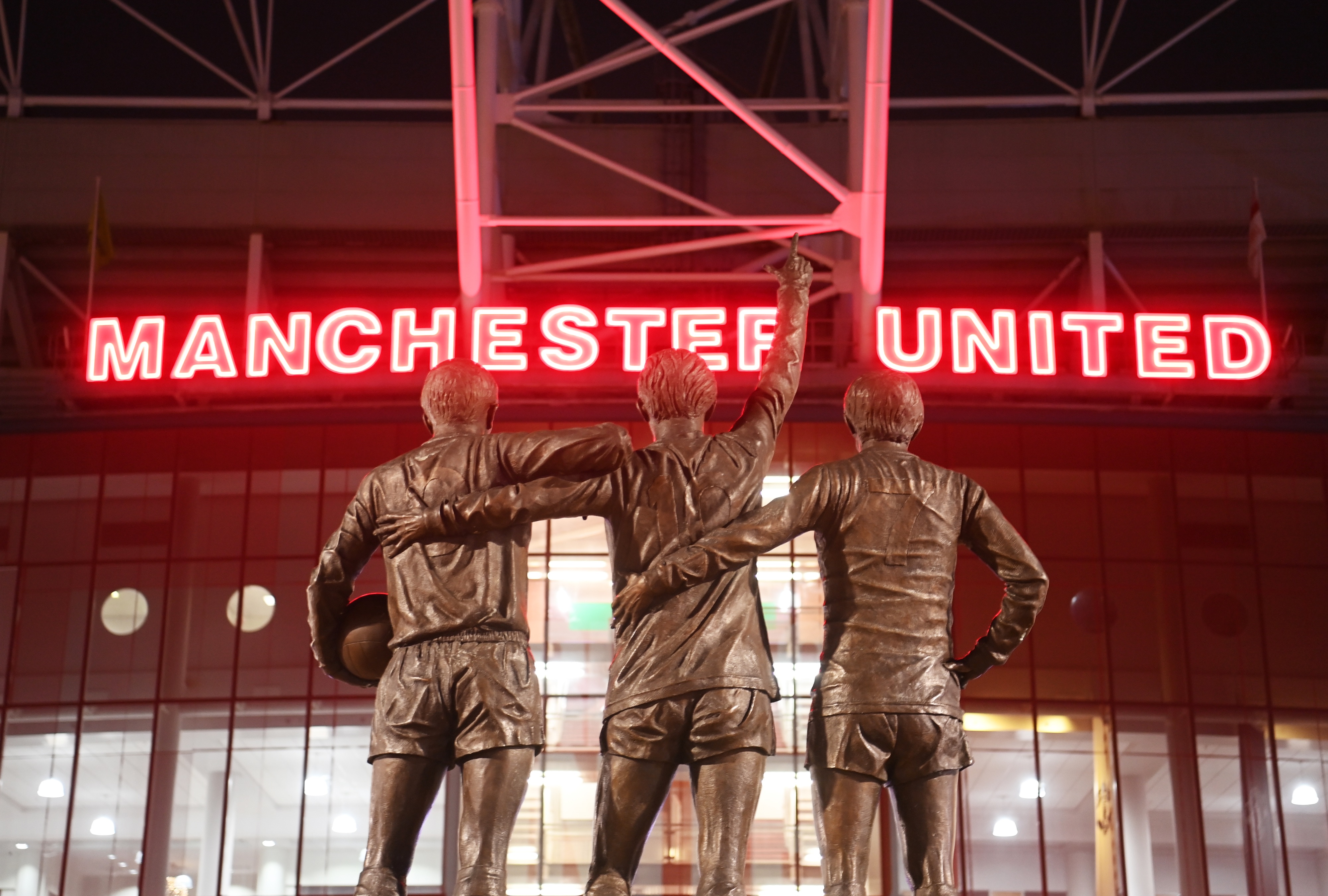 As far as the potential sale is concerned, there is still no preferred bidder (as of Tuesday morning). And even if one is named, if they aren't placed in a period of exclusivity then the door will still be open for a rival.
Sheikh Jassim's Nine Two Foundation are likely to have to place another improved bid to get a deal accepted. Given their offer is for 100% of the club, they are anxious, should they finally get the green light, to assume control as soon as possible.
Sir Jim Ratcliffe has valued the club at around £5.2bn ($6.5bn) and his offer is for control. It's flexible. One option could see Joel and Avram remain as minority shareholders, but without their Class B voting power. Ratcliffe is also quite prepared to buy all the Glazers shares (69%) as well. There has been back and forth between INEOS and Raine Group, who are handling the sale, over some technical points. The seller has had questions about the structure(s) being offered.
Although minority investment is a possibility, Carlyle, Ares, Sixth Street and Elliott did not have a late-April deadline and are still waiting to see whether the Glazers pick either Nine Two Foundation or INEOS. The priority right now is to either proceed with one of those groups or rule them both out before engaging further with other groups.
Sir Jim Ratcliffe has been cautiously optimistic for a number of weeks, but there are also some close to the process that still refer to INEOS as a 'stalking horse' to try and drive up the price. This shows the kind of competing narratives at play.
Nine Two Foundation take some confidence from the fact that Ratcliffe hasn't been named preferred bidder despite suggestions for weeks that this was the direction of travel. Despite a bit of friction between themselves and Raine Group, and accusations of their offer being misrepresented, and falsely inflated by pledged investment (which is firmly denied on the Qatar side), Nine Two Foundation haven't been rejected and removed from the process. Some sources believe this is telling.
There are still a lot of games taking place, and behind-the-scenes talks as well which are less formal than at previous stages of the process. Both Nine Two Foundation and INEOS are desperately hoping for clarity as soon as possible.
Liverpool's new sporting director announced and Alexis Mac Allister deal almost signed and sealed
Liverpool have appointed Jorg Schmadtke as their new sporting director on a short-term deal. Schmadtke was previously at Wolfsburg in the same role for over four years before leaving in early 2023. The aim is for him to come out of retirement and oversee the summer window, although there is the ability to extend if things go well.
Schmadtke knows Jurgen Klopp well and has spent time with Liverpool's senior leadership team last week prior to being officially announced. He is seen as the right fit.
Liverpool are confident of landing Alexis Mac Allister from Brighton. Talks are pretty advanced. This is no surprise given Liverpool have a clear and firm plan in place for this summer and always like to get their business done early.
Mac Allister has made it clear to Brighton that he wants to leave since after the World Cup. The club won't stand in his way, but I do expect them to get a decent price. They handled the Mac Allister situation smartly by getting him to extend just before the World Cup thus protecting his value. Liverpool now want to move fast to avoid any late suitors attempting to hijack.
Schmadtke will come in having to deal with plenty of interest in Fabio Carvalho. Liverpool don't want to sell but may be open to a loan deal.
There are Premier League clubs who admire Carvalho, including from Aston Villa and Wolves, whilst RB Leipzig have already had an offer rejected to buy the 20-year-old. Liverpool are calm about the situation and their summer.
Although there has been a fair amount of change behind the scenes, Liverpool have always had a transition plan in place allowing any new senior recruitment figures to come in smoothly.
It was the same for Will Spearman, who is the new director of research. He has been promoted internally, replacing Dr. Ian Graham, and this was always the plan meaning no surprises or department upheaval.
It's easy to look at all the change, and how important this window is to the club, and paint a picture of uncertainty at Anfield. But Liverpool always have a plan. Things remain stable at the club behind the scenes.