Bayern Munich could launch an ambitious move for Manchester City prodigy Julian Alvarez this summer, Christian Falk shared in his exclusive column with CaughtOffside.
The Bavarians are reportedly fans of the former River Plate star and are hoping to take advantage of the prominence of Erling Haaland in the starting-XI to persuade his young teammate to trade Manchester for Munich.
"Bayern are hoping that they have the chance to sign Julian Alvarez because of Erling Haaland taking up most of the minutes at Manchester City," the BILD reporter wrote.
"They can show him, because of their lack of strikers at the moment, that he will play in Munich, plus play Champions League, and win titles. So they have big arguments they can rely on.
"They know he has a long-term contract until 2028. However, his salary isn't so high to the point where Bayern can't offer an increase.
"Because the transfer fee wasn't too high in 2022, they have space to make a good offer and allow City to make a profit. Ultimately, they know there's no chance if Pep Guardiola says no, so they'll see what Pep is planning. Still, they've knocked on Alvarez's door and they wouldn't have done so if they didn't see any kind of chance."
The Argentine has, regardless, been a relatively frequent option for Pep Guardiola's men this term, playing 2,433 minutes across 48 games (in all competitions).]
Could Bayern persuade Pep Guardiola to let Julian Alvarez go?
It may not be quite as eye-catching as their Nordic goal machine's 3,950 minutes across 51 games, though it clearly indicates that the Sky Blues do see the 23-year-old as having a bright future at the Etihad.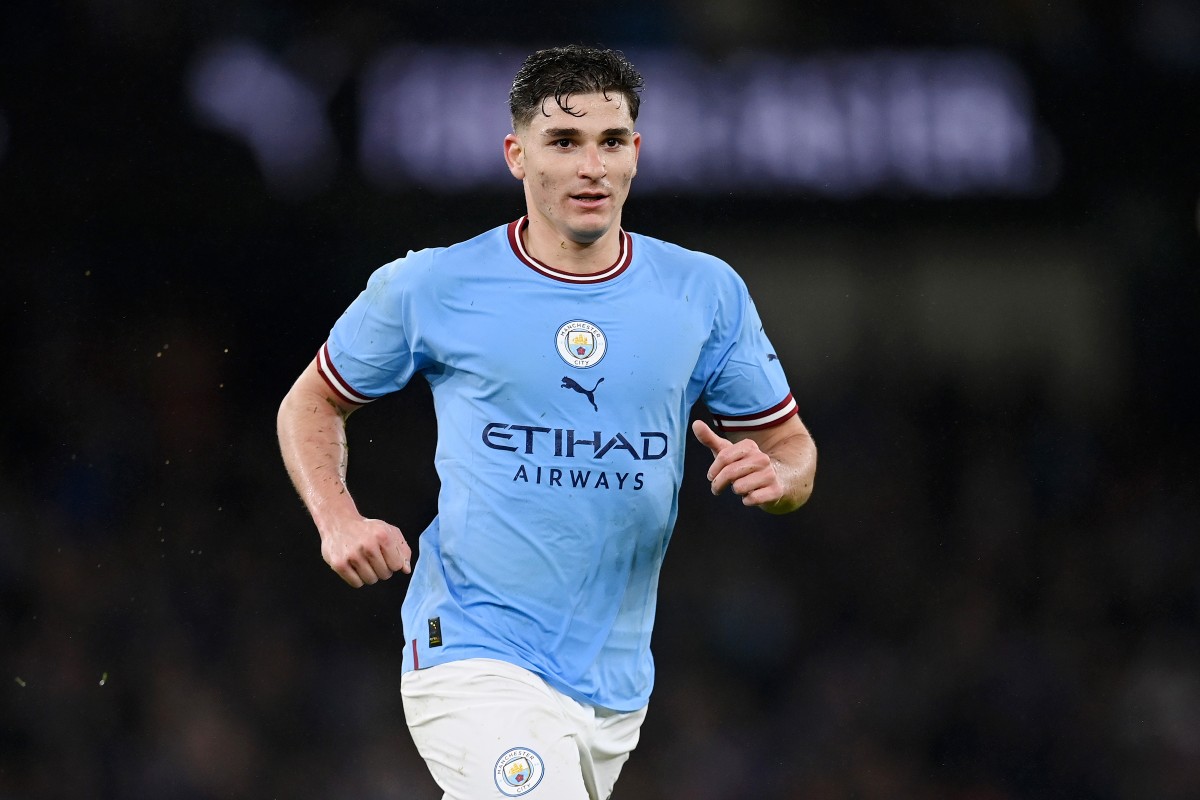 City do have alternative forwards in Riyad Mahrez, Phil Foden and Jack Grealish, though none of these options are considered genuine centre-forwards.
As such, and given the club's clear reliance on Alvarez as an alternative to Haaland, it's difficult to see Bayern achieving success here without the Premier League winners first landing a new striker.