Arsenal have been linked with an interest in Montpellier forward Elye Wahi ahead of the summer transfer window, but French football expert Jonathan Johnson thinks another kind of move might make more sense first.
Writing in his exclusive CaughtOffside column, to be published in full tomorrow at 7am, Johnson explained that, despite apparent interest from the likes of Arsenal and Tottenham, it would probably make sense for Wahi to move to a 'finishing school' club first as he doesn't quite look ready for one of the elite sides in the Premier League.
The France Under-21 international has shown immense potential in Ligue 1 this season, and Johnson has confirmed that there is a lot of growing interest in the player, though it's possible that he won't leave the French top flight just yet.
Wahi also doesn't make much sense as a target for Arsenal right now, says Johnson, as they look like they're about to let a similar player in Folarin Balogun leave the club, so it's hard to imagine they'd have much use for another exciting young forward, who in turn surely wouldn't gain much from moving to the Emirates Stadium as he needs to play regularly.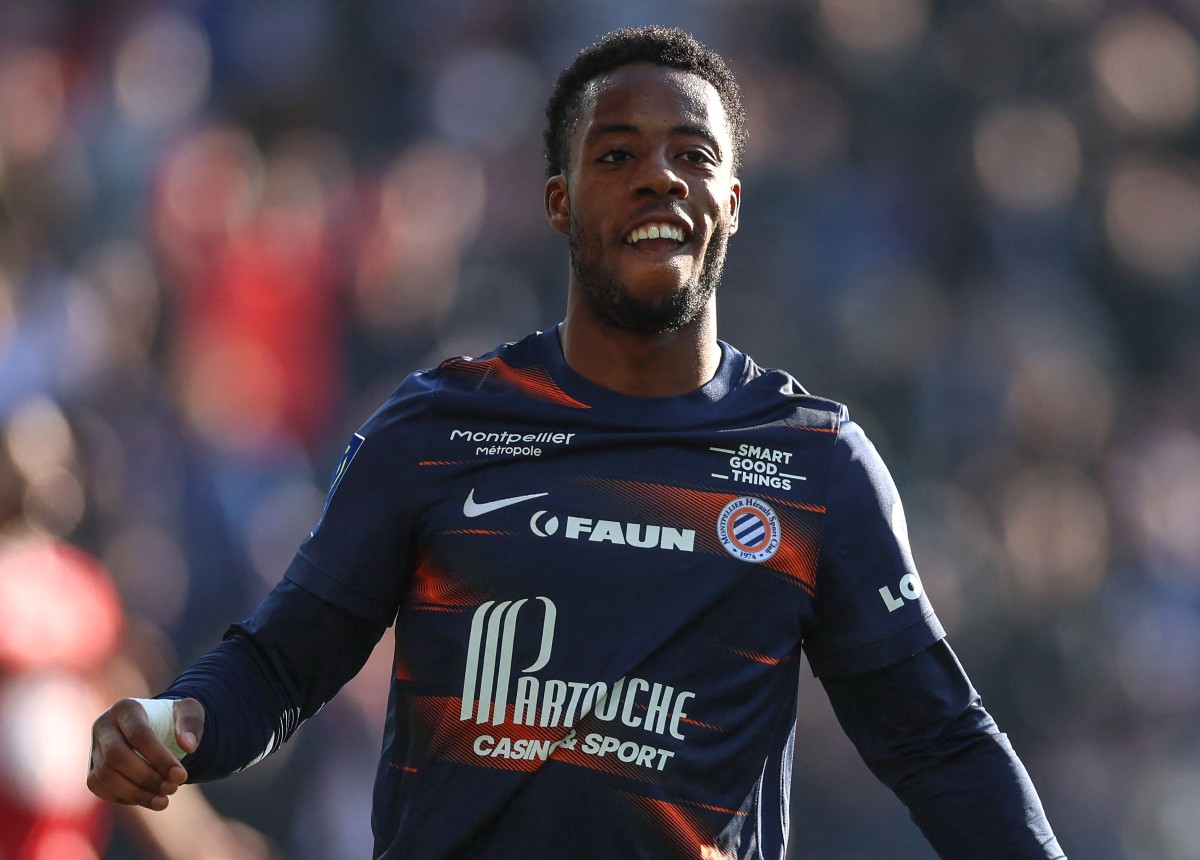 "Elye Wahi is an interesting player who's starting to attract a lot of interest after his fine form with Montpellier this season. Still only 20 years of age, the forward has 17 goals and five assists in Ligue 1, and there's growing interest from clubs across Europe," Johnson explained.
"German clubs often keep an eye on Ligue 1, with the success of players like Moussa Diaby and Randal Kolo Muani, and Wahi is the latest coming up on their radars. There have also been links with Arsenal, and there was seemingly heavy interest from Tottenham a few months ago, though that's died down now that the club have fallen out of contention for a Champions League place.
"Wahi is very highly rated and there are clubs in Ligue 1 keeping an eye on him as well to potentially see if they can move him out of Montpellier. He has said on record that he'd be open to staying in France for a bit longer, so that could be one to watch.
"My feeling is that he's a raw talent and he could perhaps do with going to a club who'd act as a sort of a finishing school for him before moving to a top Premier League club.
"With regards to those links to Arsenal, it's becoming increasingly clear that they're ready to offload Folarin Balogun this summer, so I don't see the logic in them filling in his position in the squad with someone like Wahi, who needs to keep on playing somewhere where he'll be first choice.
"There's no doubting his talent and goal-scoring ability, he's a real predator who knows how to put the ball in the back of the net and that's going to be extremely valuable for a number of clubs. But whether he stays at Montpellier or goes elsewhere, he needs to start, and if he goes to Arsenal that would not be guaranteed."