Pierre-Emerick Aubameyang's decision to join the Barcelona squad in their dressing room to celebrate their recent 2-1 victory over Real Madrid was 'shambolic'.
That is the view of former Aston Villa and Liverpool attacker Stan Collymore, who believes the Gabonese forward's time in the Premier League is almost up.
Aubameyang, 33, left Barcelona and joined Chelsea last summer but despite the Blues being in desperate need of a new striker following their decision to allow Romelu Lukaku to rejoin Inter Milan, the 33-year-old has barely kicked a ball under Graham Potter.
Clearly out of favour with his manager and looking nailed on to leave Stamford Bridge after just one season, Aubameyang made a conscious decision to fly to Spain and join his old teammates in celebration of their El Clasico win over rivals Real Madrid on Sunday.
Snapped inside the Catalan giants' dressing room after the game, winger Ferran Torres shared the photo on his social media.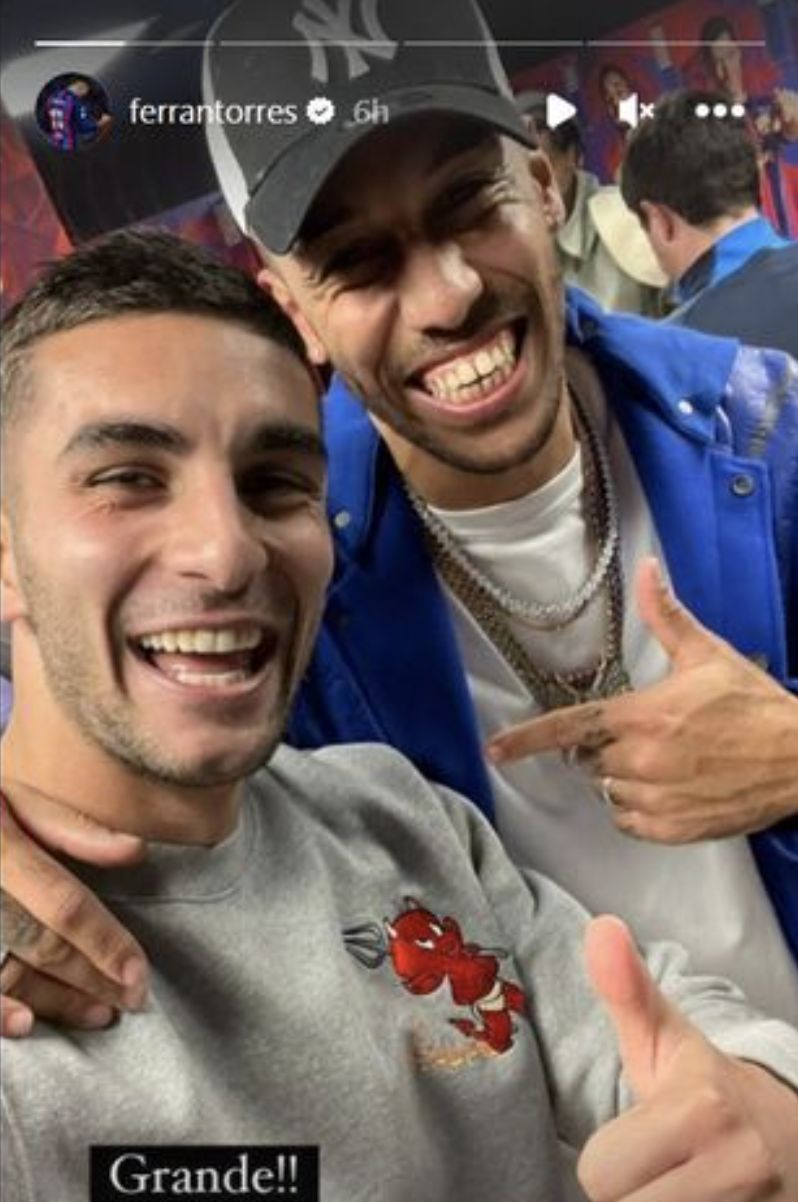 Now, reacting to the former Borussia Dortmund and Arsenal hitman's decision to join Torres and co., Collymore has slammed Aubameyang and thinks it's time he left England.
"What can you say about the photo Ferran Torres shared of Pierre-Emerick Aubameyang celebrating with the Barcelona squad after they beat Real Madrid on Sunday? – It's shambolic," the ex-Red said in an exclusive interview.
"A lot of younger fans will say 'what's the problem?' – but it's not right. This is an elite-level competitive sport – you do not cross certain boundaries and celebrating another team's victory inside their dressing room is an absolute no-no.
"He's a Chelsea player so while he's there, he should be coming across as blue through and through but he doesn't. He doesn't really stand for anything, he's ubiquitous. He's primed to disappear into the Middle East and Graham Potter will probably be thanking his lucky stars."