With things going from bad to worse on the pitch under David Moyes, West Ham fans could be forgiven for thinking that relegation is a foregone conclusion, but at least the club are on the verge of having something to celebrate before the summer.
Despite not enjoying their best season, the Hammers are still a proud and storied club with years of history and heritage behind them.
It goes without saying that certain brands want to be associated with Premier League clubs, and West Ham's long-term deal with kit suppliers Umbro is evidence of that.
For the past eight seasons the manufacturer has supplied the east London outfit with their outfits, and that loyalty looks set to continue.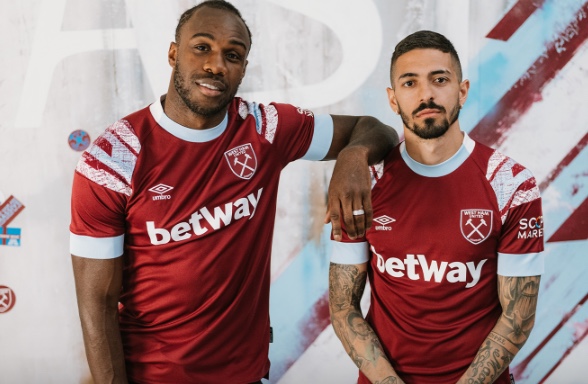 According to Football Insider, though Umbro haven't yet signed off on the deal, the Hammers are confident of being able to proudly wear the company's apparel again in 2023/24, in a deal worth around £7m a season.
The commercial aspects of running a football club are often overlooked by the match going fan, but it's deals such as the Umbro one which allow clubs like West Ham to shop well in the transfer market rather than rummaging around for scraps in the bargain basement.
It's not clear whether David Moyes will still be at the club next season, but it's believed the shirt deal isn't at risk, regardless of whether the Scot keeps the Hammers up or not.