Welcome to my weekly column for CaughtOffside – click here to subscribe for a Daily Briefing from Fabrizio Romano, plus more columns from Ben Jacobs and Christian Falk!
How will PSG respond to latest Champions League failure?
Paris Saint-Germain are out of the Champions League, under-achieving again in this competition, but what that means for the club's long-term future and strategy is not that clear. It's important to remember the reality that Christophe Galtier and Luis Campos come as a package deal, so I don't see a future with PSG with one but without the other. If we see one of them go, in all likelihood the other one will go too.
Another reality is that they do have to free up some space on their wage bill this summer – they've already committed to Milan Skriniar coming in on a free transfer from Inter Milan, they've got the contract extension of Marquinhos, which is nearly done, and the Marco Verratti one, which is already signed. Then you've also got serious injuries for Neymar and Presnel Kimpembe, who are not necessarily guaranteed to be fit again in time for next season, which affects their status in this summer's transfer window. There's also Lionel Messi and Sergio Ramos, who are coming towards the ends of their contracts, and there's the situation with Hugo Ekitike, whose loan becomes permanent if PSG qualify for the Champions League, which is highly likely, so there's not much wiggle room financially, and not many players in this squad they can cash in on. The obvious exception there is Mbappe, but while he's under contract there'll be no desire from PSG to move him on, because without him the whole project falls on its face – he's the most consistent performer in the squad and he's the player they want to build around.
In terms of this summer, it looks like PSG will have to find value without spending massive amounts of money. There'll probably be a certain amount of squad trimming with players coming back from loan and so on, but not with sweeping changes made. I can't see anyone stumping up a big transfer fee for Neymar, especially while he's injured, and Kimpembe was interesting to Chelsea last summer but he might not play again this calendar year, so cashing in on him will be more or less impossible. It'll be a tricky window for them, but I don't think it's impossible that PSG look more competitive next season without the break for the World Cup in the middle of the season. There is also the possibility that the club would consider Zinedine Zidane, who remains available now that the French national team job is surely not going to be available for at least the next two years. Of course if he took over at PSG he'd have a squad at his disposal that doesn't necessarily have what it takes to be as successful as his Real Madrid sides of the past, and PSG won't have the financial abilities to make the kind of changes you'd imagine Zidane would need and want.
I think the most logical move for PSG is to persevere with Galtier and Campos for one more season. They'll have to make some tough decisions, and get smart with some of their transfer dealings. There's potentially some great value with free agents this summer and we've already seen PSG snap up Milan Skriniar on a free, so I wouldn't rule out that being the approach that they ultimately take.
Don't expect Kylian Mbappe movement this summer
My opinion on Mbappe and PSG hasn't changed for the last couple of years. I think the most logical out point for him from PSG and France in general is the Olympics in 2024, if he wins a gold medal with his country in Paris that would be a way to go out on a real high. That would also take him to the final year of his contract with PSG, though there is an option to extend it by one more year if he wants to. You'd expect by then that he'll intimate his plans for the future, but I think we'll see him there for at least one more season, which gives PSG another crack at the Champions League.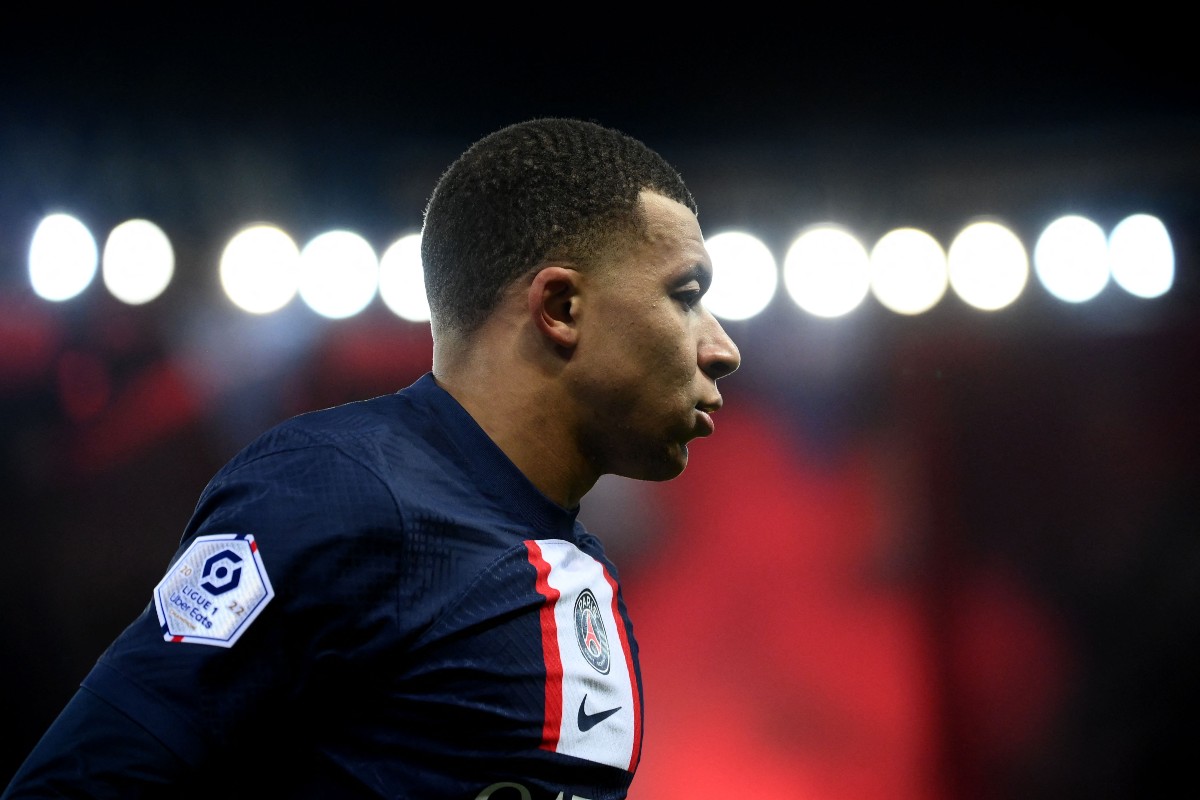 I don't think Mbappe will have enjoyed going out as early as PSG did this season. It's been a weird time for him at the club, because there have been some low points in the Champions League, but also some high points, reaching their first final in 2020, and the semi-finals the year after that, so there has been some progression.
Equally, I think there has to be some level of self-awareness from Mbappe as well – why have PSG become so limited financially in the transfer market? It's probably down to his contract extension last year in large part, because it was a massive financial effort from PSG to renew him. It's true that Mbappe stayed for the project, not for the finances, but it's still the reality that it's a big financial commitment from PSG, and with Financial Fair Play being revamped, that kind of statement has consequences and one of those consequences is a transfer window last summer that, by all accounts, has not gone down particularly well or been a great success. Neymar criticised it and called it a Second Division Portuguese transfer campaign from Campos, and while he maybe crossed a line a bit, there's maybe some truth to it, a lot of the signings have not performed at anywhere near the levels expected. So maybe Mbappe has a case for being disappointed at the business PSG have done, so there will probably be pressure on Campos from Mbappe and the PSG hierarchy that this summer is much, much better and more in line with what he's done at his previous clubs like Monaco and Lille.
If PSG were to change manager, Zidane is the obvious candidate and that would please Mbappe, I'm sure, he's a French footballing legend. Still, I wouldn't expect Mbappe to be close to a move this summer, because that's just not something PSG will countenance.
No surprise that Arsenal and Newcastle like Moussa Diaby
I think Moussa Diaby's name is coming up a lot ahead of the summer because he's grown a lot since he left PSG to move to Germany with Bayer Leverkusen. We're seeing links with the likes of Arsenal and Newcastle, and PSG themselves have also been linked with an interest in re-signing him. I'm personally not the biggest fan of the idea of PSG bringing back players that they let go for a low amount, as that can't be considered smart business. Still, there's no doubt about it – he's a much better player than he was when he left PSG, much more developed, and it doesn't surprise me to see clubs like Arsenal and Newcastle linked with him. He's more than just a very speedy player, he's got a lot of versatility on that left-hand side, and I personally think he's most well suited to playing in a more attacking role, but he's also done well as a wing-back.
He's arriving at a point in his career now where he needs to make the next step, and perhaps a Newcastle-like project would be a good fit for him in terms of where he's at right now. But I do think there'll be a number of clubs across Europe looking at him in the next few months, and a return to Ligue 1 has certainly been raised in the last few months.
Still, with PSG's financial constraints I'm not sure they'll be able to stump up the kind of money Leverkusen would want for him. It wouldn't surprise me if he had an asking price of €50m or just over that, something in the €40-50m range. There might be a scope to structure the deal so that the initial fee is a bit lower, but the overall structure of the deal is still likely to come up to around the €50m mark. I can't see Leverkusen letting him go for anything less than a starting fee of around €30m.
Clubs need to be careful before signing Benjamin Pavard
Benjamin Pavard is facing an uncertain few months. I don't think he's extended his contract with Bayern and so he's potentially a free agent in 2024. He's had problems off the pitch as well with a recent drink driving, which won't have pleased his superiors at Bayern.
I think Pavard is potentially of interest to some top clubs this summer, if he decides he doesn't want to renew with Bayern. He's a talented player on his day, and a versatile option as well as he can play right-back or centre-back, but I think there are some doubts about his level as an elite defender. We saw him sent off in the game against PSG recently, and he was cast out of France's World Cup squad after a disappointing opening performance, and there have started to be more and more question marks about his mentality and character of late.
There's a lot for big clubs to consider with Pavard, but Barcelona are looking at players who can potentially be acquired without splashing out massive transfer fees, so it's not too surprising that they've been linked with him, as that remaining time on his contract will make him appealing. Some top clubs will surely look at him and think he's a reasonable option.
There were some doubts raised about him during the World Cup, and there are perhaps questions to be asked about his mentality since he won the tournament in 2018. I think he's maybe ridden the wave of success after that World Cup and has got a little too complacency, feeling that he'd be an established starter for France regardless of form, and that didn't prove to be the case in Qatar. It might now be time for Didier Deschamps to offer an explanation about whether or not Pavard features in his plans moving forward, and why. But it's not just limited to the national team, there have been a number of run-ins with the Bayern hierarchy in recent months as well. I think clearly he's someone who has to be handled carefully, so any interested clubs will have to do a lot of intel work on him before trying to sign him.
Kolo Muani won't come cheap for Manchester United or Bayern Munich
Randal Kolo Muani has been strongly linked with Manchester United and he's a very interesting player. It might feel to some like he's been a bit of an overnight success, but we saw his quality during his time in Ligue 1 with Nantes. That move to Eintracht Frankfurt and his exposure to European football has boosted his profile massively, and there have been whispers that Bayern Munich have been looking at him as well.
Frankfurt are one of those clubs, a bit like Borussia Monchengladbach, who are a very good springboard for French players looking to move abroad. It can put them in the shop window for bigger clubs while getting the necessary minutes to be able to develop and compete at that level.
So it's possible that United and Bayern will be in for him this summer, but it's going to require a massive fee. Obviously it will make Nantes sick hearing about fees in the region of €120m when he left them for nothing, but I think it's now one of the more recognised pathways for French talents, going to the Bundesliga for that next step, similar to Moussa Diaby and Christopher Nkunku, who's going to be joining Chelsea this summer. I think we'll see other players follow in Kolo Muani's footsteps in the future.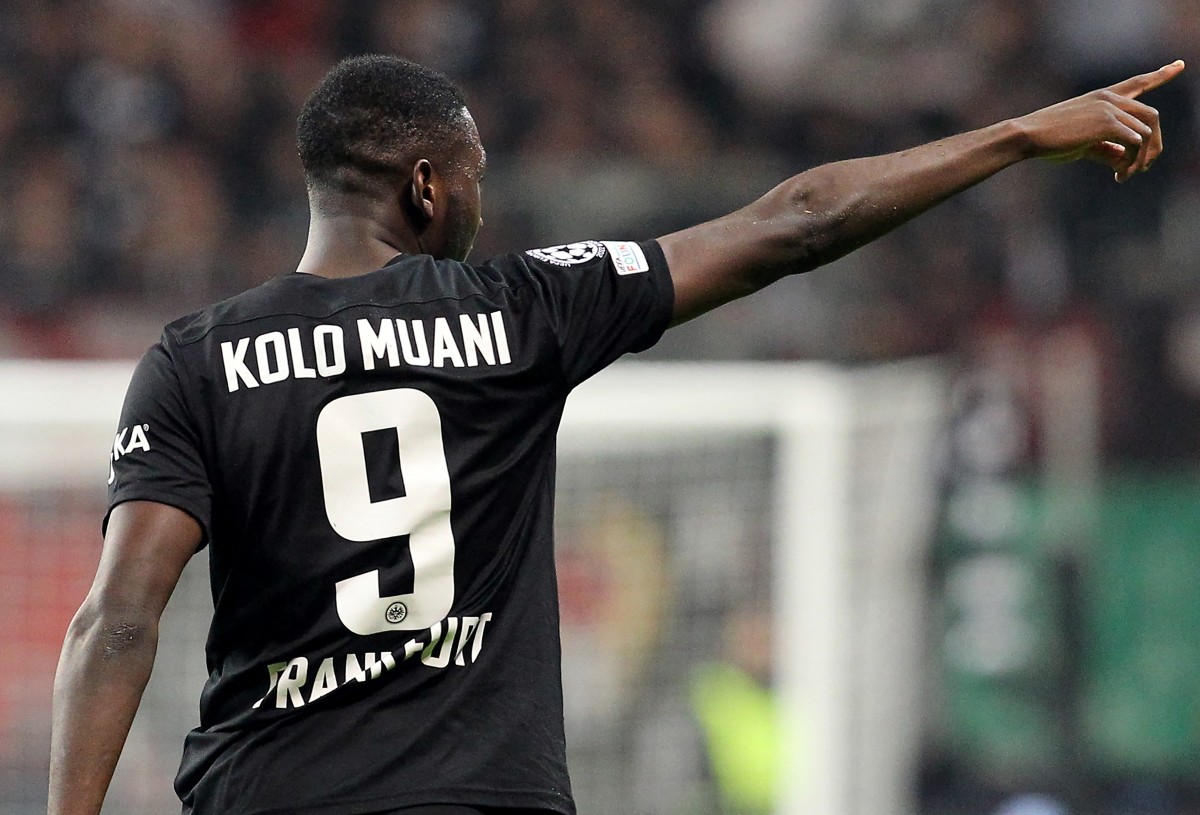 We'll see what happens with United and Bayern, but after the way he's performed this season it's not surprising to see these kinds of clubs looking at him, but I think it is worth reiterating that it's going to be a very big fee needed to get this deal done.
Rayan Cherki looks a perfect fit for PSG
Rayan Cherki is another young French talent to keep an eye on, he's a very interesting player, very talented. He's the latest prospect to be produced on the famed Lyon talent production line. I can't see Lyon keeping him or other star players for much longer without European football, so at most you could probably argue for him staying for one more season at Lyon to ensure he's a starter, but he could also potentially get that somewhere like PSG, who have been linked with him in the past.
I think he'll realise soon enough that Lyon, particularly if they don't win the Coupe de France, is just not a high up enough level for him. Players like Cherki need to be playing European football and if they keep missing out it's hard to see the logic in him staying. He's more than good enough to play in Europe and that's what he needs for his development.
There doesn't seem to be anything particularly strong in terms of links with Premier League clubs for the moment, but if he were to join, he's a very attack-minded player who can fill in out wide or even play as an out-and-out striker, but I think he's best as a bit of a creative hub. I can see him fitting in at a team who play with a sort of fluid front three. He's actually just the kind of player PSG have been lacking, and while I wouldn't go as far as to say he's Neymar-esque, he does look like someone who could give them a lot in a sort of central attacking role.