It hasn't been the best of seasons for West Ham and David Moyes, and one pundit has blamed a 'miserable' player who he believes has let his manager down.
Ever since signing for the east Londoners from Sassuolo, Gianluca Scamacca hasn't really done the business in front of goal.
If he was signed to be a replacement for Sebastian Haller, then it wasn't the best decision that the club have ever made.
Of his eight goals only three have come in the Premier League, with the remainder being scored in the Europa Conference League, per WhoScored.
He found the net again in the European competition on Thursday evening against Larnaca, but after the game, BT Sport's Chris Sutton ripped into the Italian.
"Blimey in that interview he (Scamacca) was more miserable than me which is saying something," he said in the post-match BT Sport studio discussion.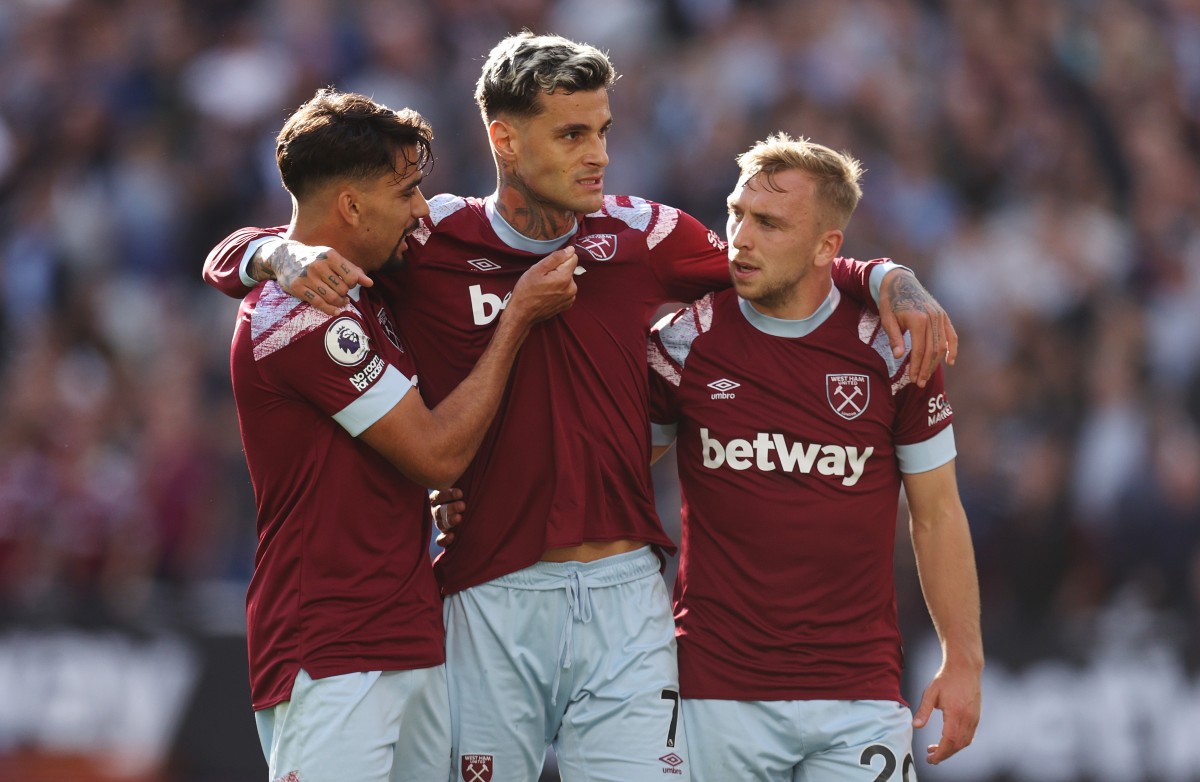 "I'm not so sure his heart is in it, that's the truth. I mean three Premier League goals this season, I think he's let David Moyes down in a way.
"I think Moyes would have expected far more from him – the Italian (national team) centre-forward. He's a very talented player but I'm not sure he's totally committed."
When you consider Scamacca has only played for 90 minutes on three occasions since his switch, then perhaps his insouciance is understandable.
Could it even be a question of Moyes' style not being suitable for the towering centre forward of whom so much was expected?
Whatever the why's and wherefores, the Scot is on borrowed time at present.
Ten wins in a row in the Europa Conference League doesn't make up for a terrible campaign in the English top flight where the Hammers remain perilously close to the bottom three.