Things haven't really gone according to plan for Jurgen Klopp and Liverpool this season, with one pundit even going as far to suggest that one superstar player was already 'spent.'
Damien Delaney was speaking about a potential Liverpool rebuild on Virgin Media Sport, and whether the German had the right players in all areas to move forward again.
This season, because of their Champions League exit at the hands of Real Madrid, the Reds will end the 2022/23 campaign without any silverware.
For a team that only recently were champions of Europe and England, that's one hell of a slide, and Delaney believes a number of players are past their best.
"I think Fabinho looks spent, Henderson is spent, Trent spent," he said, speaking in the aftermath of the Madrid loss.
"Robertson did reasonably well, but he's probably on the fence. The likes of Robertson and Van Dijk, get a few sacrificial lambs to get their attention and show that there's no mediocrity or a drop off of any percentage isn't going to be accepted."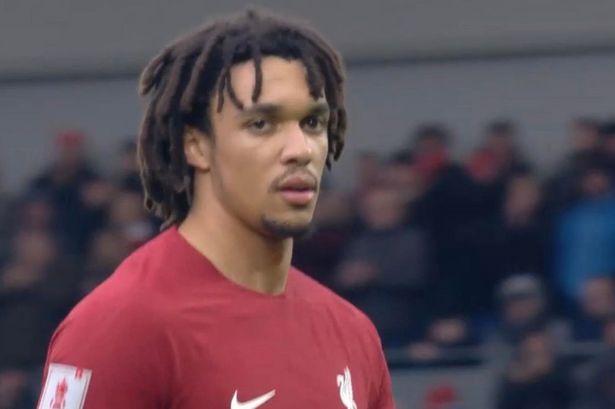 To bring Trent into that particular conversation, perhaps suggesting that he's already finished at the club at just 24 years of age is a stark comment.
He, along with a number of his colleagues, hasn't performed to his best during the season it's true, and that's evidenced by Liverpool's poor Premier League return of 12 wins, six draws and eight losses from their 26 games.
However, to label an England international who is still some years from his peak as effectively being over the hill is a bit of a stretch.
An interesting summer in the transfer market awaits.