Good morning guys! Welcome to my latest Daily Briefing – click here to subscribe if you want this post ad-free and straight to your inbox five mornings a week!
Arsenal
Arsenal have appreciated Moussa Diaby for a long time. It's almost two years following him but the same happened with other clubs including PSG and Newcastle. Bayer Leverkusen wanted to keep him last summer and in January, for this summer it will depend on the value of the proposals.
Atletico Madrid
Axel Witsel's father Thierry: "Axel didn't live well with being benched, he wants to play — he trains at top level. Axel has requested a meeting with Simeone as he's not happy. If he doesn't play enough, we will consider other options."
Barcelona
We often see Barcelona linked with free agents and the two big names reported as being on their radar are Liverpool's Roberto Firmino and Manchester City's Ilkay Gundogan, so I thought I'd offer my current understanding of the situation.
Firmino's situation is still unclear, too early to mention; he will take some time to decide his next move, having only just made the official announcement on his decision to leave Anfield.
Gundogan has still not communicated to Man City his plans on the future, but Barcelona have an interest and there are also two more clubs keen on signing him in case he'd leave City. I think Gundogan would be a very good signing, smart player who could really help Barca or any other team.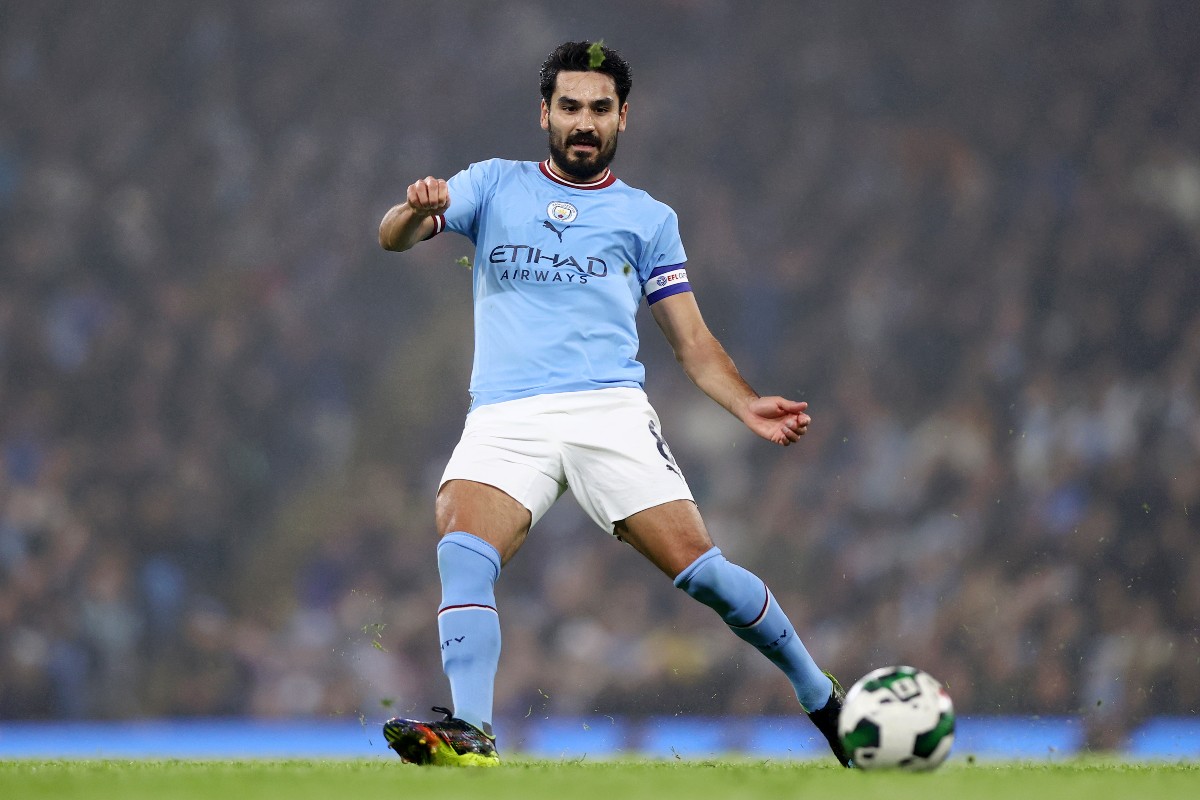 Franck Kessie: "I see myself at Barcelona for many more years. I'm in super top club, I'm happy here and I want to give my best. Xavi trusts me a lot, Yaya Toure already told me he's a great person."
Xavi: "We have discussed my new deal, we are in positive talks but as I always say: priority to win titles, then there's time to do that. Ansu Fati? You have to give Ansu all the confidence. I'm very happy with him."
Benfica
There are always around eight to ten clubs in attendance at Benfica to keep an eye on Antonio Silva, Goncalo Ramos, Florentino Luis… they have fantastic players, so it's absolutely normal. At this stage nothing is concrete yet, but I'd keep an eye on Silva in the summer in case of big proposals.
Chelsea
There are many clubs interested in Raphael Veiga but I'm not aware of advanced or concrete talks with Chelsea at this stage, despite recent speculation. It's a very good opportunity on the market and this is why clubs are exploring this deal, but Chelsea have other priorities now.
Official. Chelsea sign Jamaican talent Dujuan 'Whisper' Richards — born in 2005, the wonderkid will now join from Phoenix All Stars. Newcastle were also close to signing him but Chelsea have now completed the deal, with director Joe Shields crucial in the negotiations.
Graham Potter on Mykhaylo Mudryk: "He's a player that we believe in a lot. Mudryk is adapting to a new situation. When he arrived he was at the start of a pre-season so to come in to hit the Premier League running isn't so easy. He'll be in the squad. He'll get better and better. He's a young player that hasn't that much experience, so each game he'll get better and better. Mykhaylo's attitude is fantastic, I love his approach."
Juventus
Despite some rumours in the Italian press, my understanding is that there is absolutely nothing between Juventus and Richarlison as of now. Spurs spent big money for him, I think it's very unlikely deal with Juventus and nothing is ongoing right now. It's important to understand who will be the Spurs coach next season to understand more on Richarlison.
Lille
Jonathan David – best goalscorer in Lille recent history with 53 goals.
He told me: "I've admired Eden Hazard for a long time, to break his record is a bit surreal for me. I am thankful to my teammates, the supporters, our coaching staff for support and encouragement."
Jonathan David on his future: "The furthest I can see for the moment is the next game and helping Lille get back into top four. Saturday mornings growing up in Canada were about the Premier League and La Liga. PL and La Liga are every kid's dream."