Hello and welcome to my latest CaughtOffside column – click here to subscribe for this and more content from Fabrizio Romano, Christian Flak and Jonathan Johnson!
PSG remain optimistic over Lionel Messi, with new contract talks this week
PSG are in ongoing talks with Lionel Messi to try and extend his contract. A new round of discussions will take place after the Champions League tie with Bayern Munich. There is a one-year option to extend within the existing deal, which comes to an end this summer, but it's believed Messi doesn't want to simply activate this and instead prefers to negotiate new terms. PSG also want to agree a new 1+1 contract potentially keeping Messi at the Parc des Princes until 2025.
PSG remain optimistic. The thing to understand is after Messi won the World Cup, although true his camp intimated he wanted to stay in Paris, there was never a 'club-player' verbal agreement in place on any of the details. PSG were actually pleasantly surprised to learn Messi wanted to stay which tells you he didn't communicate anything definitive or direct immediately after winning the World Cup.
What is clear is that Messi is settled in Paris after a difficult start. He's scored 18 goals and provided 16 assists in all competitions this season for the French champions, and having lifted the World Cup trophy, too, is on course to win his eighth Ballon d'Or in 2023. And having beaten Kylian Mbappe in a thrilling World Cup Final, Messi is now intent to win the Champions League alongside him.
PSG never planned to start formal talks with Messi until January. It's not true any discussions took place in Doha in December. PSG president Nasser Al-Khelaifi did meet with Messi ahead of the World Cup Final, but only to wish him luck. It would have been inappropriate to speak business before such a big game.
PSG have put no specific time scale on getting Messi to renew. They just want it done before the end of the season. But it's likely there will be progress and further clarity in March. Because in December stories broke suggesting an agreement was in place, the narrative now is around Messi somehow U-turning or slowing things down. But the formal process of discussing all the details hadn't even started back then.
So the correct way of looking at this is just that it's an unsurprisingly drawn-out task negotiating with Messi because he knows his worth and how important this next step in his career is. Messi is thus taking his time and his father Jorge is ensuring all options are explored. That's not necessarily an indication Messi is hesitant to renew. It's just part of the negotiating game. The more offers, the more leverage Messi has.
Inter Miami have held an interest for quite some time and put in some legwork. Their manager Phil Neville even recently admitted the club would love to sign Messi and Sergio Busquets. I understand Inter Miami's hierarchy were not too impressed when Neville fuelled the fire.
Inter Miami are the type of club to be quite patient and flexible with Messi since it's clear their pitch, and MLS more broadly, is of appeal one day, especially with the 2026 World Cup taking place in America. Plus if Messi did join he could get incentives included for life after football, including a potential ownership stake in Inter Miami and even rights to his own franchise. MLS commissioner Don Garber has hinted a deal similar to when David Beckham joined Los Angeles Galaxy may be possible, even though he's previously laughed off suggestions that type of transfer would happen again.
A Barcelona return is something Joan Laporta has repeatedly said he wants to orchestrate. He told me Barca has a "moral debt" to Messi. But it's really not a likely move. And despite Laporta and Xavi both singing Messi's praises, Jorge Messi has said there are no ongoing talks and that he doesn't think his son will return to the Camp Nou.
There have also been links with a Saudi Arabia move. Al-Hilal missed out on Cristiano Ronaldo due to a transfer ban providing a window of opportunity for their Riyadh rivals Al-Nassr to swoop. Al-Hilal sources downplay their chances of landing Messi despite calling him a "dream signing". Yet it doesn't hurt the Messi camp to have a vague promise of an offer due to the immense finances it would come with. But Messi being over two years younger than Ronaldo makes a big difference in his thinking. I also don't think Ronaldo would have entertained Al-Nassr at 35.
PSG know they can afford Messi, even with a wage spike. Despite the cost he comes with, with all factors considered, he's actually made the club over £8m since joining in 2021. Messi is settled and in red-hot form. All this makes PSG optimistic of an extension. But to reiterate again, nothing is 100% agreed, verbally or formally. That's not because of major hitches or some dramatic Messi U-turn. The details are just still being discussed. So although it may be fair to say things are moving quite slowly, Messi was always likely to control the time scale.
Why Roberto Firmino decided to leave Liverpool and where he could go next
It was telling that one of the biggest cheers in Liverpool's incredible 7-0 thrashing of Manchester United came when Bobby Firmino added the final goal just days after telling Jurgen Klopp he was leaving at the end of the season.
Firmino has been a fantastic and pivotal player for Liverpool with 108 goals and 72 assists. And he's really brought the best out of Mo Salah especially as part of a fearsome trio that included now-Bayern forward Sadio Mane.
Liverpool wanted Firmino to extend, but he was intent on taking his time and highly appreciative of the fact Liverpool didn't put pressure on him for an answer. It wasn't an easy decision.
My understanding is Firmino now sees the array of the forwards at the club and decided a new challenge is best because he has a strong appetite to be starting the majority of games.
Liverpool have brought in Cody Gakpo and Darwin Nunez, and Salah – contrary to reports linking him with PSG – isn't going anywhere this summer. And there's Luis Diaz and Diogo Jota.
Firmino doesn't have another club lined up yet. I understand suitors who made enquiries were all told he wouldn't engage whilst contemplating Liverpool's offer, and out of respect for the club.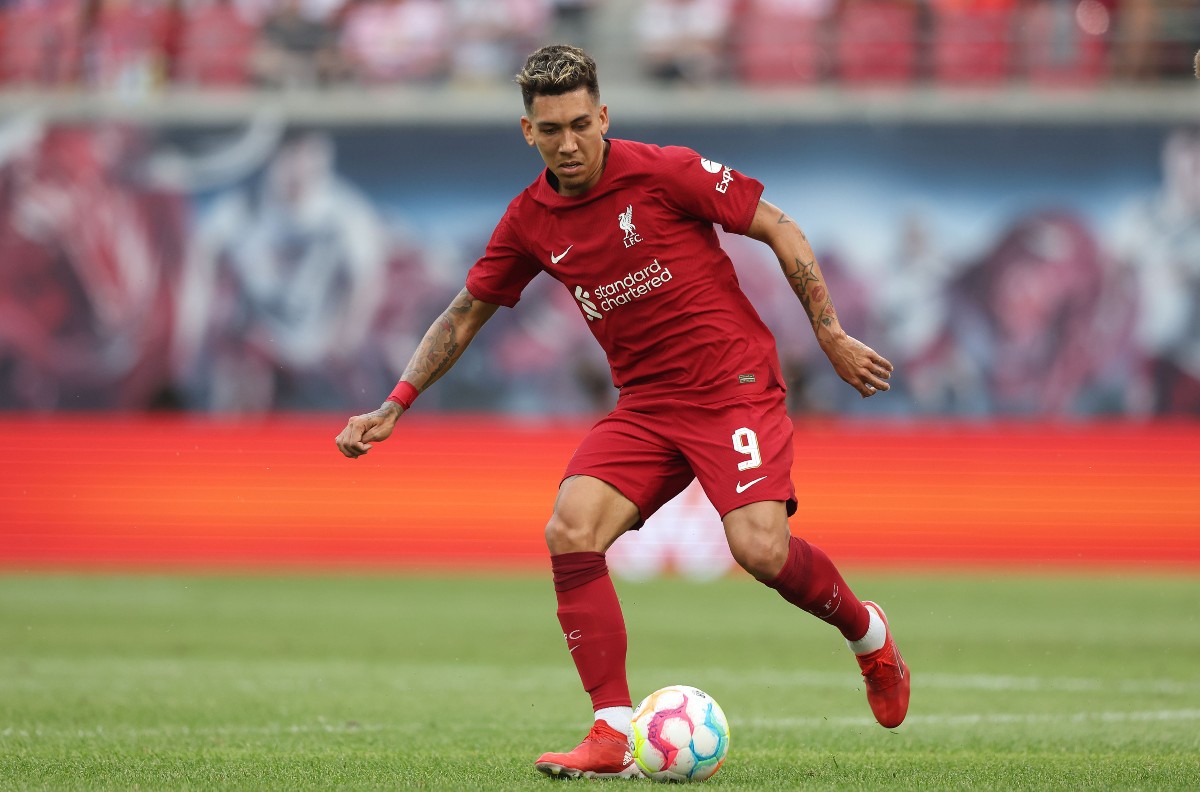 Al-Nassr are interested and are also looking at PSG's Sergio Ramos, which shows the type of stars they want to bring in alongside Ronaldo. Inter are another club to watch. And there have been links with Galatasaray.
MLS clubs, including Atalanta United, have historically considered Firmino, knowing as he hits his early thirties a move may be possible, but even six months ago the feedback they received was he still could extend at Liverpool. That tells you Firmino's decision was not made lightly and now Atalanta have added Giorgos Giakoumakis from Celtic. I still think Firmino can go and join a big Champions League club. I am told Atletico Madrid is one to watch.
One thing's for sure, it's going to be an emotional send off at Anfield. His last home game there is against Aston Villa on May 20. And there won't be a single person connected with Liverpool who won't give Firmino a glowing reference to any suitor who comes calling.
Top clubs circling for Dominik Szoboszlai
Dominik Szoboszlai has been periodically linked with a variety of top Premier League clubs. Chelsea are the latest. And it's true they have sent scouts to watch him. Chelsea's technical director Christopher Vivell is a big fan and knows him well from his own time at Leipzig.
Szoboszlai moved from Red Bull sister-club Salzburg to Leipzig in January 2021 and has five goals in 32 games and 13 assists – eight of which have come this season. He's a real menace from set pieces, too.
There's no guarantee Leipzig will sell this summer unless the release clause is triggered. Szoboszlai is contracted until 2026. Chelsea also have to work out where he fits. Fortunately, Szoboszlai is extremely versatile. But adding a playmaker or attacking midfielder isn't exactly Chelsea's top priority given how many options they have in this area. And the fact Szoboszlai can play left-wing doesn't help either given Mykhaylo Mudryk only just arrived in January and Raheem Sterling is committed to Chelsea and deemed very important to the project. Chelsea really need a defensive midfielder and some outgoings first before they strengthen further up the field.
Atletico Madrid have also looked at Szoboszlai (and held an interest dating back to his Salzburg days) as have Newcastle, who would still like to strengthen their midfield and are exploring lots of options.
I am told Szoboszlai has spoken in some detail about life in England to his close friend Erling Haaland, who he was at Salzburg with. They FaceTime still.
It's no real surprise clubs are now circling around Szoboszlai. He's come back stronger than ever from a series of injuries and is a highly intelligent and technical player. Leipzig's model is to eventually cash in, but don't underestimate Szoboszlai's bond with coach Marco Rose, who he has known since he was a teenager. That could also be a factor in potentially keeping his stay in Germany longer.
The other factor in all this is the fact Christopher Nkunku will leave Leipzig for Chelsea this summer and Josko Gvardiol could well end up in the Premier League as well. Chelsea almost had a pre-agreement in place for him last summer. Liverpool and Manchester City also hold a concrete interest now. Leipzig won't want to lose all three, so with Nkunku already done it will likely be a case of only letting one of Gvardiol or Szoboszlai go in summer unless their hand is forced contractually.
What next for Moises Caicedo and Alexis Mac Allister?
Moises Caicedo has signed a new contract at Brighton until 2027 with a club option to extend until 2028. It's quite a U-turn from the final few weeks of the January window when Caicedo released a public statement saying he wanted to leave for a "magnificent opportunity". Chelsea saw a £55m bid rejected and Arsenal had two offers turned down going as high as £70m, including add-ons.
As reported at the time, Brighton's not-for-sale stance was genuine and that's basically what forced Caicedo to make a pretty uncharacteristic public push to leave.
As they always tend to, Brighton made sure everything played out on their own terms, including sending Caicedo away from the squad until the window shut to ensure he had time to re-focus. His new contract is a way of rewarding him for his fine form and giving him a pay bump since obviously the packages offered by Chelsea and Arsenal were more lucrative.
There is no release clause in the new deal, but that doesn't mean Caicedo won't be sold this summer. The contract extension just helps protect his value. Brighton did the same with Alexis Mac Allister prior to the World Cup and will be glad they did given the incredible tournament he had for Argentina.
The other advantage of extending Caicedo's deal is it may force suitors to pay a little bit more. There are many top midfielders likely to move this summer, including West Ham's Declan Rice and Dortmund's Jude Bellingham. Caicedo and his new agents (appointed in mid-January) realised this during the last window. That's why there was such an aggressive push for a January transfer since Rice and Bellingham were not on the market.
Caicedo may not be in quite as much demand in summer, and there's no guarantee Brighton will get an offer as high as £70m, but that's where the extended deal could help. What is obvious is Caicedo hasn't suddenly decided in a matter of weeks that a move to one of the Premier League's top clubs is no longer a "magnificent opportunity". So his new deal doesn't take a summer transfer off the table. It just makes it even harder to negotiate with Brighton. And let's not forget Brighton are also a top club, with a great culture and manager and pushing for a European finish.
So there are a few variables here to consider. Firstly, if Brighton do make Europe Caicedo could yet decide to put a transfer on ice. Then the two suitors from January, Arsenal and Chelsea, both want Rice ahead of Caicedo. The Gunners are arguably favourites for the West Ham midfielder, who has spoken glowingly about Mikel Arteta and would prefer to stay in London.
As I have said many times, Rice will have plenty of suitors and although David Moyes claims he should be worth more than Enzo Fernandez's British-record fee (£107m), a price tag of £75-80m is what suitors think feasible, especially with West Ham resigned to losing Rice. It's not to say clubs wouldn't consider Rice and Caicedo, or whoever misses out on Rice won't go for Caicedo instead. But there won't be the same scramble due to other targets available and far more time in the window.
With Caicedo, keep an eye on Newcastle as well. Liverpool would need the price to drop from January to seriously consider entering the race. They have tracked Caicedo since his time at Independiente del Valle and now the agent situation is less complicated, they can't be entirely discounted. Liverpool are looking at many midfielders, including Wolves' Matheus Nunes. And their big push (in terms of desire and finances) will be for Jude Bellingham, where confidence remains despite heavy competition.
Those familiar with Caicedo talks in January still maintain he should be worth less than the £70m guaranteed fee Real Madrid paid Monaco for Aurelien Tchouameni, but Brighton will milk the inflated market if they do choose to finally engage. Ultimately, they have all the control now at least as far as summer is concerned.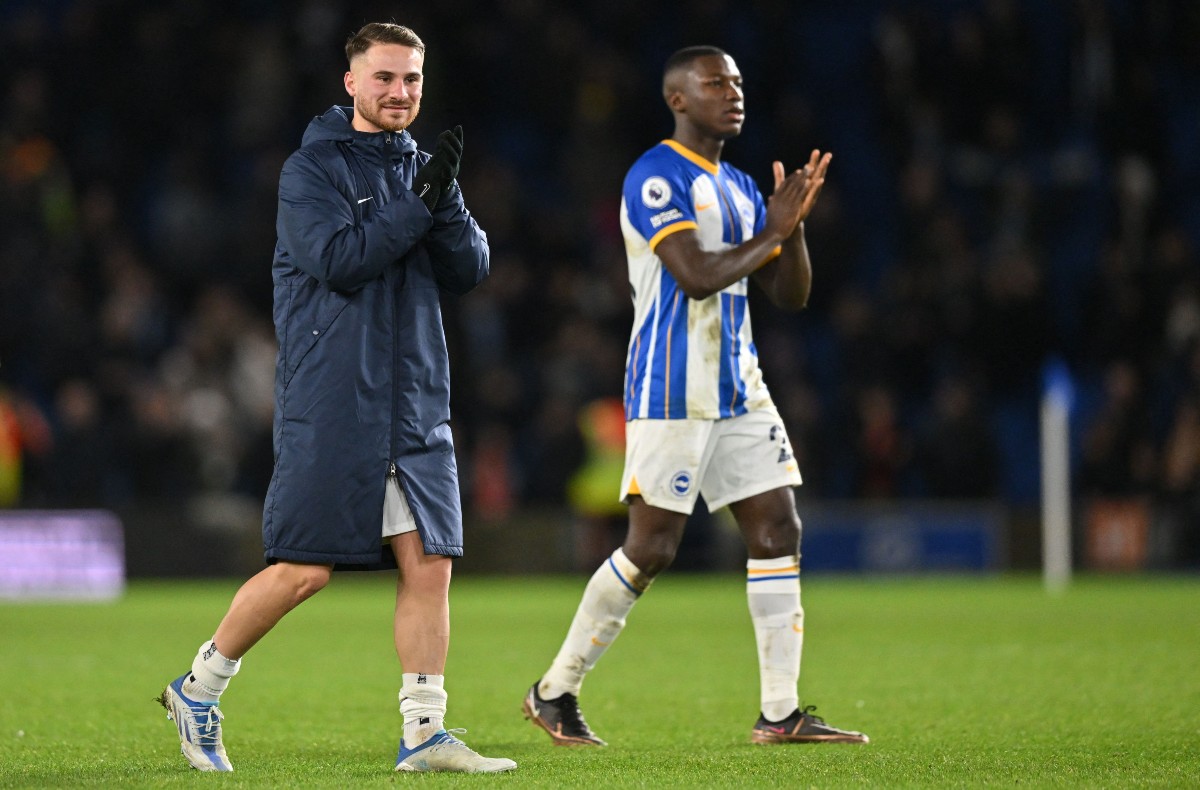 A slightly cheaper option from Brighton could be Mac Allister. Manchester City and Manchester United have discussed him internally, but nothing more than that at this point. Liverpool and Chelsea are ones to watch as well. Mac Allister is contracted until 2025 with an option to extend by one year. And off the back of him winning the World Cup with Argentina we are seeing some pretty high figures flying around.
Although Brighton don't directly offer quotes to suitors for players they don't plan to sell, insiders suggest £60m+ is what the Seagulls may expect. That's quite a lot more than the numbers suitors have him valued at dating back to both January and before the World Cup, with valuations ranging from £27-35m. I think that type of bid now would get laughed out the room. But as the World Cup hype wears off, and his contract runs down slightly, let's see how Brighton react to incoming bids. Mac Allister, at this point I am told, will assess his options come summer. Although he speaks glowingly about the Premier League, he is not against going to another European league. His priority is playing Champions League football regularly.
Whereas with Caicedo there were clubs willing to bid big in January (so often a seller's market), those wanting Mac Allister will need to bridge a valuation gap that's really quite large right now. And much like with Leipzig not wanting a mass exodus, Brighton surely won't allow Caicedo and Mac Allister to go in the same window.
Both players are currently focused on qualifying for Europe either via the league or the FA Cup. And if Brighton succeed it's not unthinkable they'll keep hold of both. If January showed anything, it's that the Brighton owner Tony Bloom and chief executive Paul Barber won't be forced to do anything that's not right for them.
The way Brighton handled Mac Allister (getting him to commit before the World Cup) and Caicedo was really smart. So although both players are on multiple clubs radars, if a summer sale for either happens it will basically be a fantastic bit of business for Brighton. This may mean clubs like Chelsea – if prepared to get a player at all costs like with Fernandez – stand more of a chance than those with slightly more disciplined or conservative negotiation tactics.