Arsenal
Mikel Arteta: "Jorginho produced an incredible moment. For us it will be Jorginho's goal. Psychologically it was really tough to get that result against Manchester City and then less than three days later we come to Aston Villa and win, which is a difficult thing to do.
"We showed character, quality and had the right temperament and personality. We didn't throw our toys away. Emotionally I think we coped really well."
Barcelona
Xavi on Raphinha: "I'm the one who has trusted him the most. He's the player with the most assists of the team. He scores, in the 1v1 he's daring more… he's extraordinary. When there was criticism, I had no doubt that Raphinha was going to succeed here."
Chelsea
Chelsea are happy with Joao Felix, he's happy with Chelsea but it's February. It's only been 3-4 games, so any decision will be made on both player and club side between April and May, not now. He just wants to play and focus on football now, full focus is on Chelsea and not on other clubs.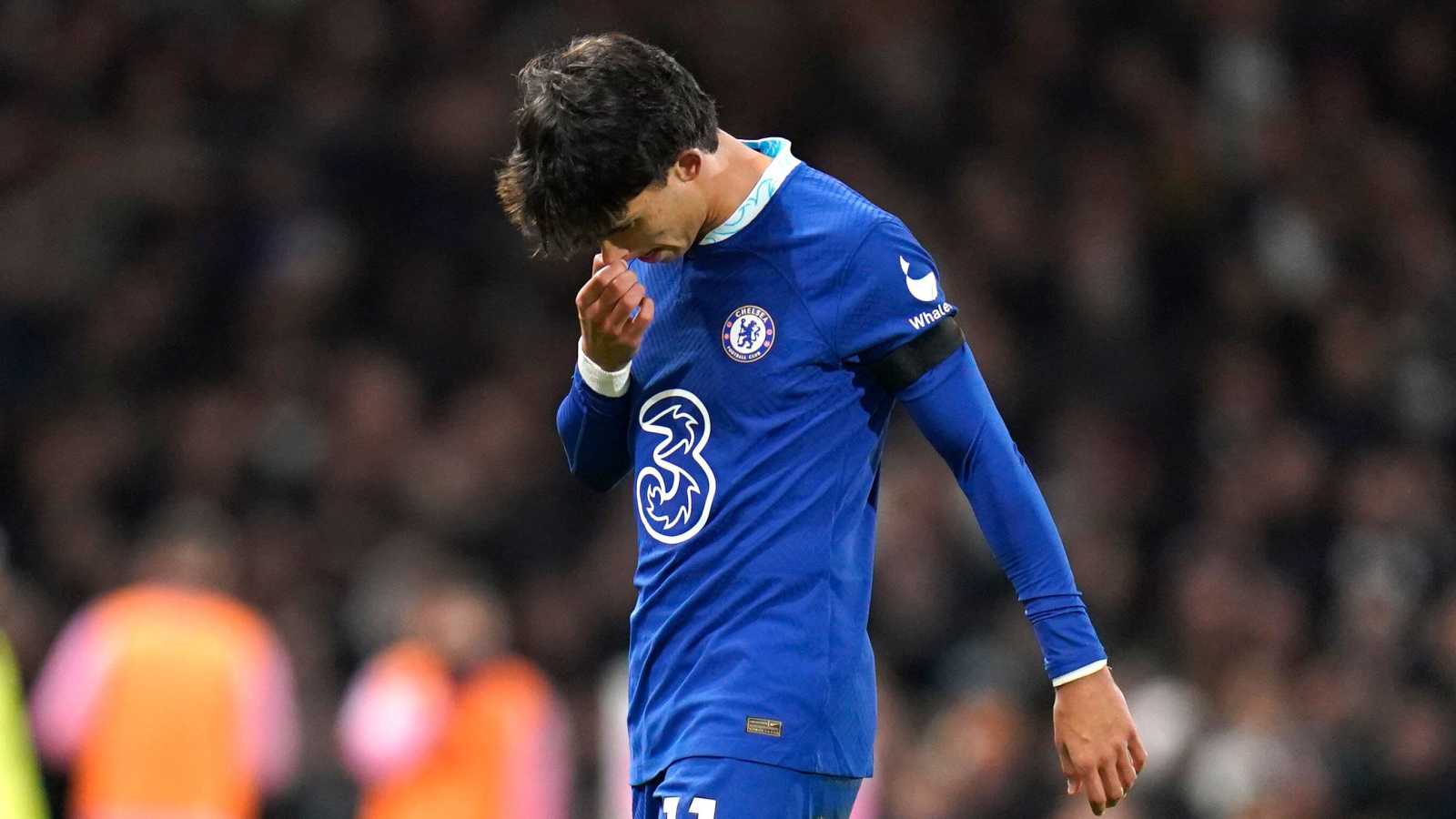 Andrey Santos will travel to Brazil on Sunday in order to complete his loan move to Palmeiras valid until December, end of Brazilian season – medical at the beginning of next week if all goes to plan. Chelsea have a clause to re-call Andrey in June.
I think Chelsea chose this loan move because at Palmeiras he can play regularly and also they have Copa Libertadores, an important factor. The deal is almost done, still waiting on documents to get it completed but Andrey Santos will join Palmeiras.
Graham Potter on new striker for Chelsea in the summer: "The notion that you can just go into a store and buy a #9 that fits into your profile of investment – not just transfer fees, but salaries as well – it is not quite that straightforward."
Potter on his job safety: "I'm sure there will be people out there that think I'm the problem. I don't think they're right but I'm not arrogant enough to say their opinion isn't worth articulating."
Personally, I think Chelsea's situation is bad for sure, but not that surprising. If you bring in many new players from different leagues in January, they need time to adapt to the league, country, life, tactics… it's not that easy. These moves usually happen in the summer with two months pre-season, not in January when you play every three days. At the moment, Chelsea keep protecting Potter.
Juventus
Angel Di Maria confirms: "I'm happy at Juventus — but I'm not speaking with them about new deal or with any other club, we're not at this stage… we'll see. Rosario Central? I'll decide about that, at the right moment."
Liverpool
Jurgen Klopp on Liverpool plans in case they don't qualify for the Champions League: "It makes things more difficult but we're still Liverpool, a big club. We will have transfer business. We have to 100% make changes in the summer."
Manchester United
Both bids to buy Manchester United are valid for full control of the club — Qatari Sheikh Al Thani mentioned 100% in the statement, 'majority stake' mentioned by INEOS means they want full control of Glazers shares.
Gabriele Biancheri has confirmed he's leaving Cardiff City – the talented youngster has completed a deal to join Manchester United academy. Medical tests have already been done, and a four-year contract is in place as Man Utd win competition against 2-3 other English clubs.
Olympiacos
Marcelo and Olympiacos are now set to terminate his contract after just ten games — statement expected as decision has been made. The Brazilian will now decide the next step after three goals scored in ten appearances in Greek football.
PSG
Despite what's been written about Lionel Messi's future, I'm not sure the situation has changed. Messi is currently only negotiating with PSG, they had an opening meeting (in person) with his father Jorge and he also confirmed he has no bids from Barcelona at the moment. It was just an opening meeting with PSG – more will follow in the next weeks in order to decide on the details of the new contract including salary, length of the deal and more. It's early stages, now.
Real Madrid
Alvaro Rodriguez, one to watch for Real Madrid as he picked up an assist on his La Liga debut vs Osasuna. Born in 2004, he's with the Real Madrid first team now. "We've a lot of faith in him", Carlo Ancelotti confirms.
Sevilla
Sevilla have confirmed they've reached an agreement to sign Federico Gattoni as new central defender in the summer – deal agreed on €1.2m fee. Gattoni has signed a deal valid until June 2027.
Southampton
At this point no one close to him or the club wants to comment on James Ward-Prowse's future. He's 100% focused on helping the team in this difficult moment, there's always been interest in him because he's a top player, but nothing close or concrete yet.