In his exclusive column for CaughtOffside, former Liverpool attacker Stan Collymore discusses some of football's biggest talking points, including Everton's perfect replacement for Frank Lampard, which midfielder Man United need to replace, why Gabriel Jesus has to now fight for Arsenal place, Antonio Conte's future at Spurs, plus much more…
——————————————————————
Sean Dyche would give Everton fighting chance…
I think one of Everton's biggest problems is their poor PR. It was such a disaster for Farhad Moshiri to come out and say it isn't his decision to sack Frank Lampard. He had a tap-in to say something like 'this is unacceptable, and we're going to deal with it' – but he played it safe and left the fans wanting more answers.
It was shocking to see that the club's fans aren't just calling out Bill Kenwright and Moshiri though – they're also fed up with legend Graeme Sharp, and I think that just proves how fed up Evertonians are now.
I think it's quite simple from this point – whenever a board is under this much fire, they sack the manager because they never sack themselves, and that is exactly what we have seen happen. Lampard has gone.
In terms of who there is to replace him – Sean Dyche would be a very good and solid appointment. He'd bring back confidence and discipline.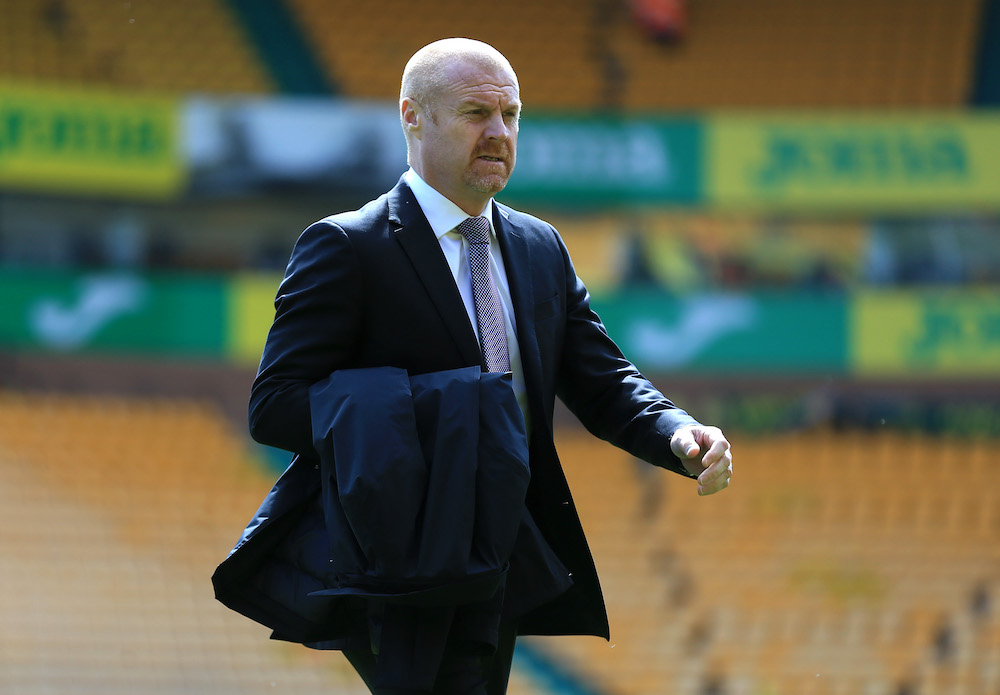 I personally don't buy into the consensus that Dyche is the heir to Sam Allardyce's throne – he does like a big, strong frontman, but when his teams are at their best, they do actually get the ball down and play some nice, quick football.
If he could come in and get a few players and add to the ones he already knows such as Dwight McNeil and James Tarkowski, then I certainly think they've got a better chance of turning it around than they do now. But in order to do that, the club has to act immediately.
Admittedly, Lampard was only a symptom. He wasn't the cause. Everton have gone through several high-profile managers and they're still a million miles off where they should be.
As it stands right now, the Toffees are in free fall, both on and off the pitch, so big changes need to be made because if they aren't, they'll find themselves a Championship club next season.
Eddie Nketiah's form has given Gabriel Jesus big Arsenal challenge…
Gabriel Jesus cannot just come straight back into Arsenal's starting 11 and if he does, I'd be really disappointed with Mikel Arteta.
Eddie Nketiah, who was absolutely brilliant on Sunday against Man United, is closing in on double figures for goals and it's not yet February, so his next target will be 15 and then 20, and given the run of form he's on at the moment, including his brace on the weekend, his manager should stick with him and make Jesus fight for his place again.
READ MORE: Exclusive: "Not easy" for Man United & Chelsea transfer targets to leave this January
Nketiah has not only shown that he can link the play up well but has also proven he's a natural goalscorer. He has qualities that Jesus doesn't. Not only that but if Arteta does drop Nketiah as soon as Jesus comes back, that'd send the wrong message to the other young players, so in my view, the Brazilian needs to accept his place is now behind Nketiah and be prepared to fight to win it back.
Man United need to find replacements for Scott McTominay and Christian Eriksen…
I think Man United need midfield upgrades for Scott McTominay and Christian Eriksen.
On Eriksen – I get why they signed him and why he went to Old Trafford, it was a no-brainer for both at the time but I thought against Arsenal it was very obvious that he was one of the weak links.
I saw a midfield that was dropping off in terms of energy, particularly in the last 20 minutes or so and that allowed Arsenal to camp on the edge of United's box, and you can put that firmly on McTominay and Eriksen not being up to speed. I know Fred came on around the same time, but I thought he did alright considering how tough the game was to come into with such little time left.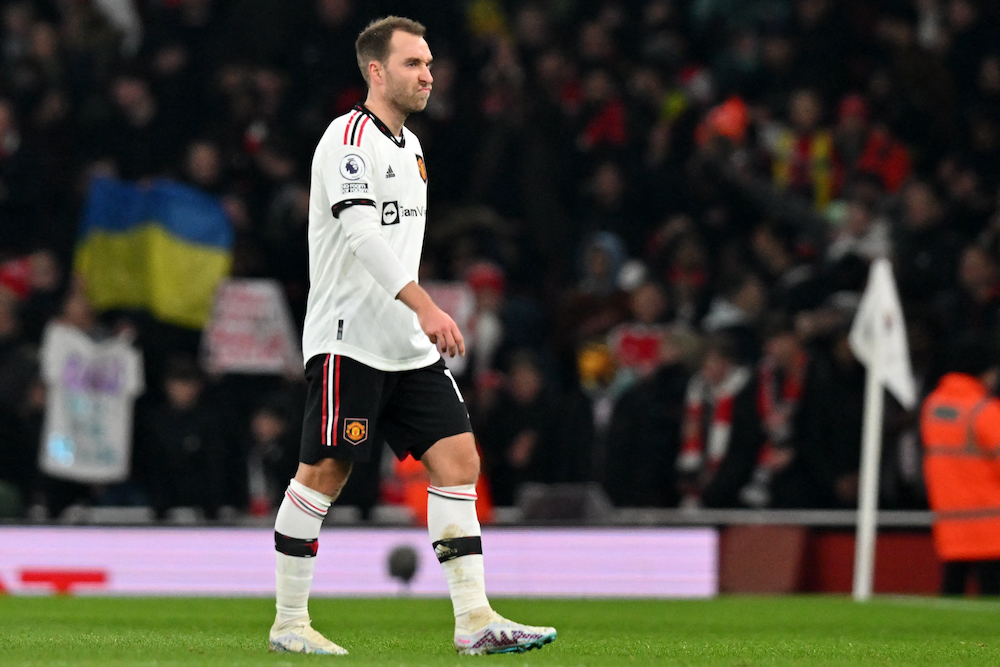 If Casemiro is a nailed-on starter, which he is, then the other two should be surplus to requirements. Sunday proved that United's midfield, without the Brazilian, cannot compete with the league's best, such as Arsenal's trio of Thomas Partey, Granit Xhaka and Martin Odegaard.
So with that being said, I think United need two, maybe even three, top-quality midfielders in the summer. Jude Bellingham and Declan Rice are two that are probably going to be available, and if United, or any other club for that matter, could get those two in the same window – what a statement that would be. Those two would transform any side's midfield – they're that good.
Obviously when it comes to the prospect of signing either, or both, for United, their willingness to spend will depend on who their owner is come the summer, and if it is Sir Jim Ratcliffe, just how much money will be prepared to inject – only time will tell.
Bringing Mauricio Pochettino back is a no-brainer for Spurs…
If Spurs lose to Fulham later tonight, the pressure will be heaped on Antonio Conte.
I could be wrong, but I'm still not sure he'll go until the end of the season but it certainly looks to be a matter of when not if.
I wouldn't be surprised if Mauricio Pochettino is already a done deal to go back there. The thing with a possible return for Pochettino is that if Conte goes, all the pressure will be on Daniel Levy to get the next appointment right and the safest option is their former manager and one the fans adore.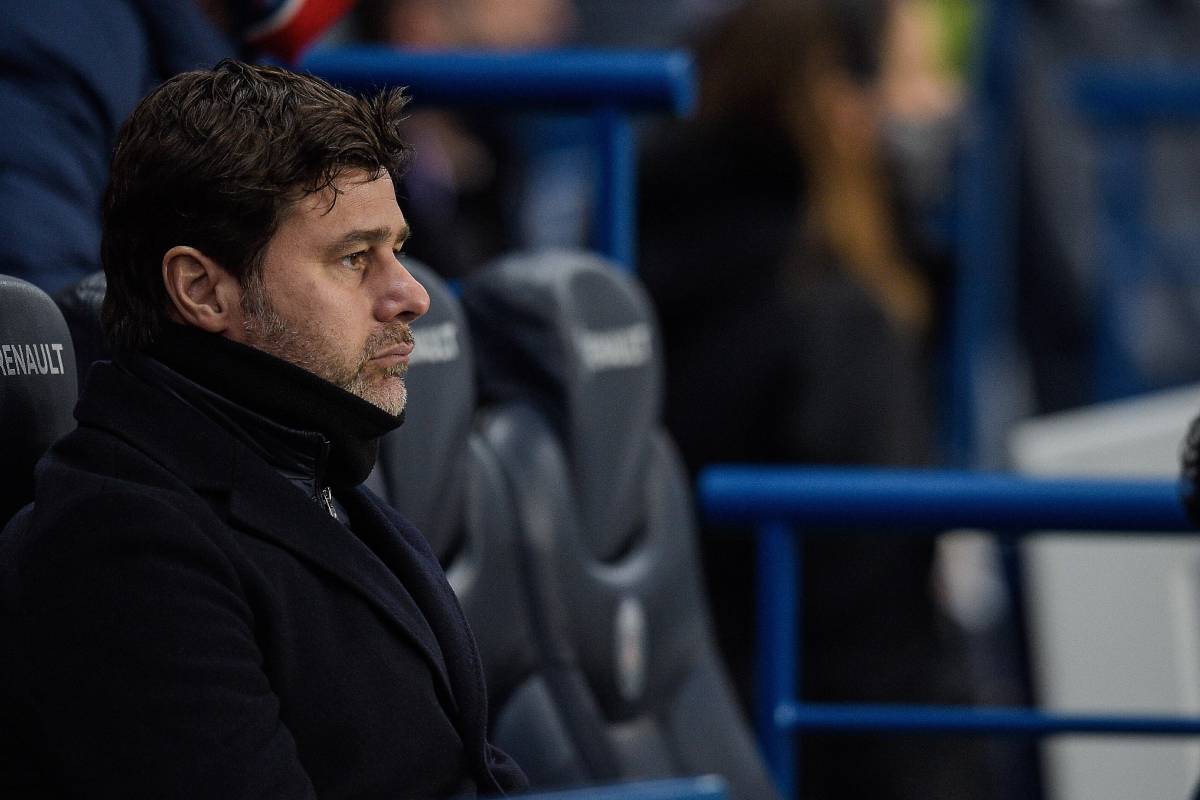 There were reports earlier today that Harry Kane is open to signing a new deal (David Ornstein) so reading between the lines, that tells me there are things going on behind the scenes to get Pochettino back – why else would Kane be willing to stay beyond 2024?
The problem with Conte is that he's come into Spurs and believes he's big enough to demand huge spending but Levy isn't someone who runs his club that way. If he didn't back down to Jose Mourinho, he certainly isn't going to back down to Conte.
Spurs need to reestablish the kind of club they want to be, and I'm sure that's a side that consistently competes in the Champions League while playing some breathtaking football along the way, and there is no one out there capable of restoring that philosophy than Pochettino.