Hello and welcome to the first Fabrizio Romano's Daily Briefing of 2023 – enjoy! And click here to SUBSCRIBE and get this in your inbox five mornings a week!
AC Milan
Colombian goalkeeper Devis Vasquez will undergo medical tests on Monday as a new AC Milan player, documents are signed between clubs.
Arsenal
For sure Mykhaylo Mudryk dreams of Premier League football, and he'd love a move to Arsenal; there's no doubt on that, as you can see from his social media hints.
But timing, as always said, will be crucial. Arsenal have to be fast, this is really important; talks are still ongoing with Shakhtar to reach an agreement in the next days. On personal terms, there'd be no problem as he'd love the move to Arsenal.
Real Madrid don't have any buy back clause for Martin Odegaard. He's in love with the Arsenal project, captaining the side that are now seven points clear at the top of the Premier League.
This deal was an Edu masterpiece in 2021. Real Madrid did not want to sell Odegaard in June/July, Arsenal waited… until they got the green light for less than €40m.
Joao Felix has been offered to a number of clubs, including Arsenal, with some key figures at the Emirates Stadium tempted by the potential loan signing (The Athletic)
Benfica
Benfica are actively working to sign Norwegian gem Andreas Schjelderup as they will try to anticipate English clubs. Talks ongoing with Nordsjælland, deal is in process but not fully agreed yet — contract offered until June 2028.
Brentford
Official. Mads Bech has been recalled to Brentford from his loan spell with Nice, club confirms.
"Bech old joined Nice on a season-long loan in September but failed to make a competitive appearance for Lucien Favre's side", statement reports.
Chelsea
At the moment there are negotiations ongoing for Enzo Fernandez, Chelsea will push this week to get it done, it's really advanced, but it's not completed yet. It will depend on Benfica, on president Rui Costa who always said he wanted €120m clause or nothing. It's always open to other clubs until it's done, but Liverpool will not pay €120m clause and never made an official bid despite fake news around.
Chelsea would ideally like a different structure to the €120m clause, but the player really wants to join. It will be up to Benfica, though, so we'll see what happens in the next few days.
N'Golo Kante's priority has always been Chelsea and the Premier League. Kante is now in talks with Chelsea on different terms, this is why the situation is now open again. A few months ago it looked really complicated, but the situation is different now. Barcelona and Al Nassr have never reached any agreement with Kante, just normal interest but it's now an open situation.
Graham Potter on Benoit Badiashile deal: "Until somebody tells me anybody has been signed, it would be unfair of me to comment."
As revealed yesterday, Badiashile will be in London on Monday to sign the six-year and half deal after medical tests. It's almost completed.
Chelsea have completed the signing of Andrey Santos, documents are signed and sealed on both player and club side with Vasco. Chelsea will pay €12.5m fixed fee. He's in London, he's had his medical. It's 100% done.
Juninho Pernambucano on Chelsea's new signing Andrey Santos: "I've never seen a player, at 18, as ready as he is. Physically, he's a beast, technically he's on a high level. He's not going to be better than me, he's going to be much better than me."
Romelu Lukaku: "I hope to stay at Inter also in the future. I want to continue here as I love this club, we will speak to Chelsea in order to find a solution. Todd Boehly decided to let me leave after I told him the truth about my relationship with Tuchel."
Juventus
Alex Sandro is expected to leave Juventus on a free when his contract expires in June. There are not currently any discussions taking place over a new deal – Juventus have option to extend his stay at the club for one more year but they're not considering that as of now.
Leeds United
Leeds are closing in on deal to sign Maximilian Wober from RB Salzburg, here we go! Agreement in place on both player and clubs side. Exclusive news confirmed. My understanding is that paperwork is being prepared, final fee will be in excess of €12m.
Liverpool
Jurgen Klopp on more Liverpool transfers after Cody Gakpo: "If there's something we can do in January which means right player and financial situation…then we will do it, but if not then we will not."
Midfield remain the focus but Liverpool insist they won't pay €120m clause for Enzo Fernandez.
I'm aware Jamie Carragher has expressed some doubts about signing Jude Bellingham, but, honestly, I think whoever signs Bellingham has one of the best talents in the squad and I think he'd be absolutely perfect for Liverpool.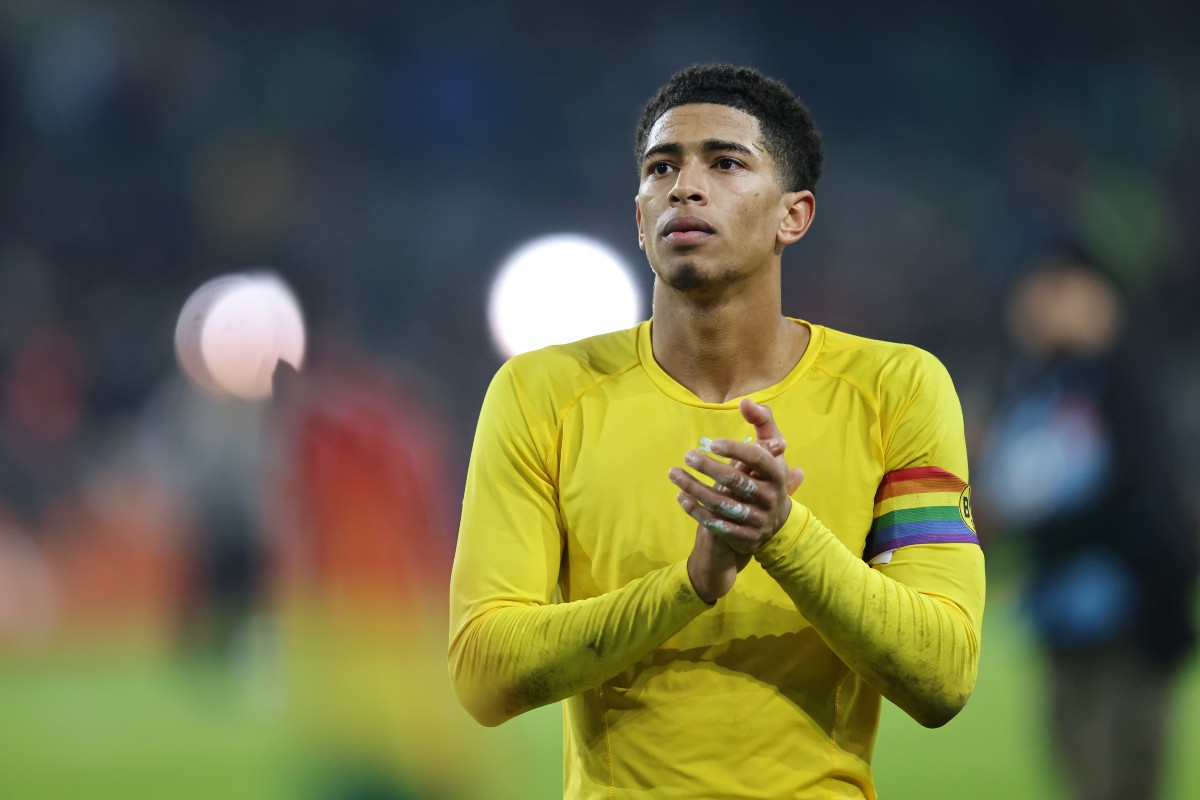 But Liverpool have more than one player in the list for January/June as midfield will have at least one/two new players in the next two transfer windows, this is the expectation.
Manchester City
Here we go – Manchester City will sign Maximo Perrone, a top young Argentinian talent. The midfielder's move to City will be completed in the next hours or days. They will pay $8m plus taxes for the player. He will stay a few more months in Argentina, and then he will be in England to sign his contract.
Manchester United
Newcastle have decided to recall Martin Dubravka as he was almost never playing at Manchester United. Eddie Howe approved the decision.
Man United will now think about goalkeeper situation, no decision made yet – for sure it's not the priority now with striker situation still to be sorted.
Newcastle United
It's sure to be a busy January, and one potential transfer I'd keep an eye on is one of my favourite talents: Matheus Franca. He's doing great at Flamengo and Newcastle are interested in signing him, but there's still no full agreement; Newcastle will push again in the next days, while Bayer Leverkusen have also been tracking him for a long time.
Eddie Howe approved the decision to recall Martin Dubravka, whose return from Manchester United was confirmed yesterday after a lack of playing time whilst on loan at Old Trafford.
PSG
Marquinhos confirms negotiations for his new contract with PSG are now very advanced: "Yes, talks are progressing well", told L'Équipe.
Length of the contract, one of the final steps before it will be signed — 2026 or 2027.
Tottenham
Antonio Conte: "We did a miracle, trust me. To become title contenders here you need a solid foundation, 14-15 strong quality players. Then you add two players for £60m, £70m players to improve the level of your team every season. So you need time."